Now HTC preps iPhone rival
[intro]After Motorola's touch-sensitive RAZR and Microsoft's touch-table, HTC is set to launch a 'new mobile experience that will change the way w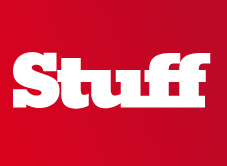 Tomorrow morning sees the launch of a new HTC handset. Wait, wait, come back…
True, a couple of years ago HTC was the shy wallflower at the mobile phone disco, only daring to step onto the dancefloor when masquerading as someone else – the O2 XDA, Orange SPV or iMate JasJar, for example.
But of late, the mobile world's favourite OEM manufacturer has been building up its self confidence with a bunch of rather lovely smartphones with sexy names like Str Trk, TyTN and P3350 (oops). Of course, they're all cursed with the Windows Mobile OS, but they're still pretty sexy.
Well, now HTC has invited journalists to 'touch the cutting edge of mobile' tomorrow lunchtime, promising an announcement that 'heralds a new mobile experience that will change the way we use and control our phones'.
Sound familiar? Ok, it's not quite as hyperbolic as Steve Jobs' 'reinventing the phone', but it's clear that HTC is about to get all touchy-feely. Could it be that 2007 will be the year the stylus dies? Let's hope so. And let's hope the new HTC smartphone really is grounbreaking, not just a lame iPhone wannabe.
I'll be reporting live from the event, so you can find out the news as it happens over on our Live Stuff blog, tomorrow from 11.30.