By numbers – Apple vs Microsoft
The world's two biggest tech firms, laid bare on the altar of numbers as an offering to the god of stats...$222bn is the current value of Apple, accor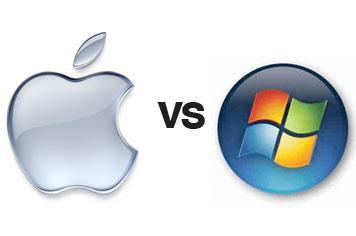 The world's two biggest tech firms, laid bare on the altar of numbers as an offering to the god of stats…
$222bn is the current value of Apple, according to investors. This Wednesday, with shares perhaps buoyed by the iPad launch, it surged ahead of arch-rival Microsoft, making it the biggest tech company in the world. For now.
$219bn is the value placed on Microsoft by investors this week. So it's not far behind at all. In fact…
$14.6bn was Microsoft's most recent annual net profit, compared to…
$5.7bn for everyone's favourite Cupertino-based iPod maker. So Apple still has a long way to go to catch up with Steve Ballmer and co.
1989 was the last time Apple was bigger than Microsoft. But the then Bill Gates-led Microsoft grew at an amazing rate during the 1990s, mainly due to the popularity of Windows, while Apple floundered and almost went out of business.
90 percent – the approximate amount of the world's computers that run on Windows.
2001 – the year that Apple's fortunes changed with the launch of the iPod. A few short years later, and the company has gone from niche computer manufacturer to the world's biggest tech company – and it has the iPod (and Steve Jobs' return to the fold) to thank for it.