nüüd iPad case's waterproofing blows our minds
LifeProof's latest tablet-protector is fully immersible but doesn't cover the screen with anything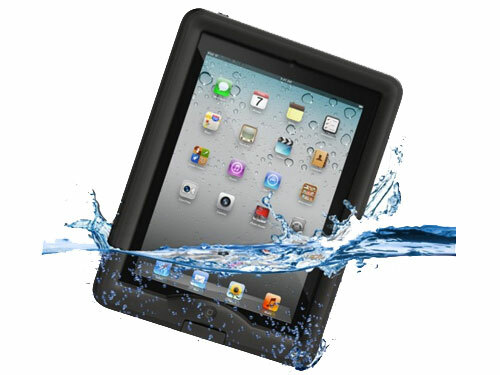 LifeProof has been doing a neat line in iPhone and iPad protection for some time, but its freshly unveiled nüüd case for Apple's tablet really is something else. Recognising that putting a protector in front of the iPad's touchscreen impacts usability and visibility, the company has done away with it entirely – and yet the nüüd is fully waterproof to two metres.
Yeah, you read that right: the screen isn't covered and you can dunk it in the drink without any ill effects – the rest of the case is just that tightly sealed. It also adds protection against ice, snow, dust and drops of up to 1.2 metres.
It's one tough cookie by the sounds of it, but there's more: it also has a "Sound Enhancement System" (patent pending!) that LifeProof claims actually channels and improves the audio coming from your iPad's speaker.
You can order a nüüd case (which works with either the iPad 2 or the third-generation iPad) now, and it's priced at US$159.99 (around £100). Shipping, happily, is gratis.
You may also like
Wii U rumoured to be landing November 18th
Samsung Galaxy Note 2 specs leaked
First free Xbox 360 game announced