Olive 3HD offers serious streaming for a smaller price
The smaller sibling of the mighty 4HD wireless media streamer promises lots of bang for not much buck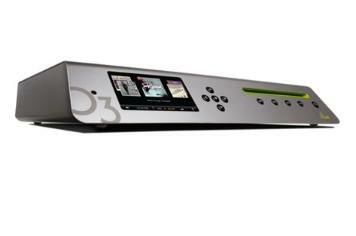 Olive, purveyor of the mighty fine Olive 4HD has just announced a newer, cheaper wireless server for storing and streaming all your digital media.
The Olive 3HD houses a 500GB hard disc for storing your media, and there's a CD/DVD drive on board for ripping more from your current collection. So that's enough for about 1500 uncompressed CDs, or more if you choose a little squeezing.
On the front there's a 5in colour LCD screen to show track selection, album art and more, and an optional wireless dongle will get you hooked up to WiFi.
You can even download the iMaestro remote control app to control it from your iPhone or iPod Touch.
It'll set you back £900 – that's less than half the £2200 price tag of the 4HD