The online TV revolution could end up being very expensive for the viewer
As content providers dig deep to fund glossy online shows, we may wind up having to pay big or miss out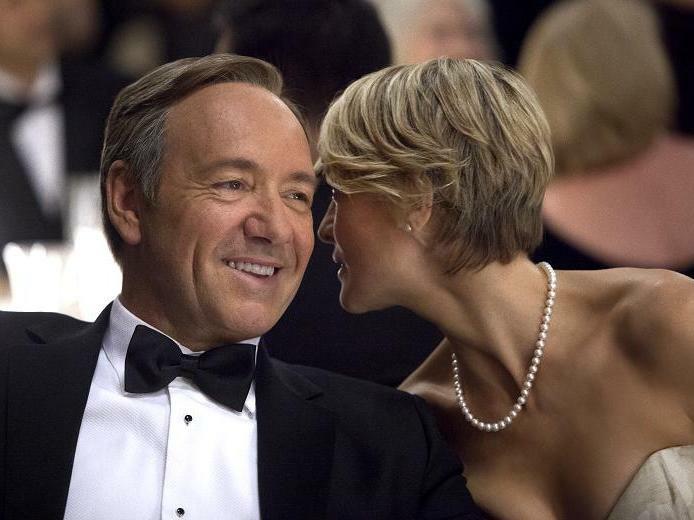 It's started, albeit slowly: television is moving online. The BBC has just announced that a new Peter Kay sitcom, Car Share, will be making its debut on iPlayer before being broadcast on "normal" TV later. In fact, iPlayer will follow the same model as Netflix has with House of Cards in making the entire series of the show available to stream from day one, rather than drip feed episodes a week at a time.
Our first reaction is to be excited about this. Not because we particularly like the sound of Car Share (when was the last time Peter Kay actually made you laugh?) but because it signals that a trend is underway. No more will viewers be slaves to the whims of programme schedulers: if you want to plough through an entire series ("season", for our American readers) of a show in a single, ten-hour Quavers and Tizer-fuelled session, then by golly you can do so. No longer will you have to wait for the DVD box set, or until you've recorded every episode to your Sky box.
Admittedly, the BBC is only trialling this idea at present (in total there will be 40 hours of brand new stuff appearing on iPlayer before it's broadcast the traditional way), but Netflix and its streaming rival Lovefilm appear to have already decided that the model is the future.
Netflix's big budget original series House of Cards, starring Kevin Spacey and executive produced by David Fincher, is as well-written, well-directed and well-acted as anything you'll find on a "normal" channel. The company has also funded a new 14-episode run of the previously-cancelled but well-loved US sitcom Arrested Development (due to appear in May), and is currently co-producing its second season of New-York-mobster-out-of-water comedy drama Lilyhammer. It says it wants to produce five original series per year. Lovefilm, meanwhile, will be streaming new pilot shows made by Amazon Studios.
While we're excited about this direction, there's a nagging feeling that this new-found freedom from schedules may come at a price. The BBC iPlayer may essentially be free, but Netflix and Lovefilm are not. Nor are online services from Sky (Now TV), HBO and other content providers. If each of these media companies start making programmes for their online wings, how are we going to watch them all? Paying separately for several services, or even just Netflix and Lovefilm is more than most people would be willing to stomach.
But the providers need to make money from somewhere in order to fund these glossy shows. If it isn't subscribers, it'll be advertising – and there's nothing like frequent ad breaks to spoil the experience of watching great TV. Another alternative is one single provider winning a near-monopoly (similar to what Sky has done with live football broadcasting in the UK), which may work out cheaper but will also probably feature ad breaks – and because it's the only providers you'll have to put up with them. Surely that isn't the model anyone wants to see?
There is illegal downloading, of course (a quick glance on Google reveals that every episode House of Cards can be obtained via bittorrent already), and for some that will always be the preferred method of obtaining new viewing material. But for those who want to remain within the law, the online TV revolution could mean making a choice between lots of different programmes, picking one service and forgoing the shows available on others – or at least putting them on the back burner until a DVD or Blu-ray release.
You might also like
Samsung Galaxy S4 Mini incoming?
All hail the robot snake
Chat about future home gadgets with Stuff on Google Plus this Thursday