Orange, O2 and Vodafone out plans for "dedicated iPad tariffs"
Three of the UK's biggest networks have confirmed they will be offering dedicated price plans for the iPad 3G once it lands in the UK.While we're stil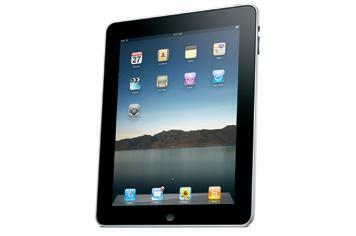 Three of the UK's biggest networks have confirmed they will be offering dedicated price plans for the iPad 3G once it lands in the UK.
While we're still smarting from the news that the iPad will launch a month later than expected in the UK, Orange, O2 and Vodafone have taken it as a chance to out their iPad plans – especially now the international pre-order date has been confirmed as 10 May.
Vodafone and O2 took to Twitter to announce the news, with Vodafone stating that "dedicated iPad price plans for all models [will be] available at the end of May", and O2 teasing it would release more details in the coming weeks.
Orange's statement read similar, also stating its plans would be available at the end of May.
Does this mean we can expect a simultaneous launch of the Wi-Fi only and 3G models at the end of May? Either way, we're keeping our fingers crossed for data deals like those offered by AT&T in the States – reasonably-priced, no contracts and the ability to buy month-by-month via the iPad itself.
We'll be keeping our ear to the ground for more details in the coming weeks, and of course will keep you updated with anything we hear.