Packard Bell unwraps high-end dot a netbook
Thumbing its nose at the 'netbooks are dead' lobby is the new dot a from Packard Bell, a premium-quality ultraskinny notebook packing the latest gener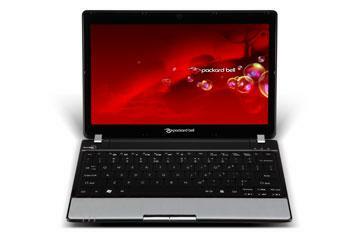 Thumbing its nose at the 'netbooks are dead' lobby is the new dot a from Packard Bell, a premium-quality ultraskinny notebook packing the latest generation of AMD processors.
That means that you get a choice between the AMD Athlon Neo Dual-Core K325, Single-Core K125 or video-centric V105 with ATI Mobility Radeon HD 4225 graphics processor.
You can team up that processor with up to 4GB of memory and up to 640GB of hard disk storage, while all models feature an HDMI output for speedy rigging up to your telly. The six-cell battery serves up a tidy seven hours of on the go use per charge.
The dot a also sports a 'Packard Bell Social Networks' button which brings up a sidebar allowing you to quickly jump into the likes of Facebook, YouTube and Flickr.
Not a bad little selection for an 11.6-inch netbook that's less than an inch thin and weighs just 1.35kg. The pricing does reflect the premium level of features by the sounds of it, starting at £399 for the basic model. It's launching 'summer 2010'.