Palm Pre Plus and Pixi Plus – out next week
28 May is looking to be a big day in the gadget calendar. First and foremost, it's the date when Apple finally drops the iPad into UK laps. But that's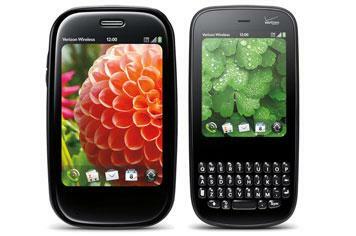 28 May is looking to be a big day in the gadget calendar. First and foremost, it's the date when Apple finally drops the iPad into UK laps. But that's not the only launch happening: Palm's Pre Plus and Pixi Plus smartphones are also touching down.
O2 has revealed that it'll be offering both webOS smartphones – followups to the Palm Pre – for free on contract. For the Palm Pre Plus, you'll need a 24-month, £35 per month deal or an 18-month, £40 per month deal. For the Pixi Plus, it's £30 and £35 per month respectively.
The Palm Pre Plus offers 3G, multitouch screen, slide-out QWERTY keyboard, 3.2-megapixel camera, GPS and 16GB of internal storage. The Palm Pixi Plus is a candybar phone with smaller touchscreen, 8GB storage, 2-megapixel camera and GPS.
Via: Electricpig