Panasonic HDC-SDT750 consumer 3D camcorder leaked
Panasonic looks set to release 3D filming to the masses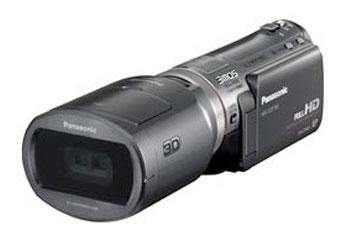 We'd already seen Panasonic's prototype pro-level 3D camcorder at CES at the beginning of the year, but have to say the $21,000 price tag stuck in our throats a bit.
Good news for 3D film-makers who aren't James Cameron, then – the HDC-SDT750 consumer-level 3D camcorder has been leaked on Panasonic's own site.
It looks to be based on an existing 3MOS camcorder, with a '3D conversion lens' bolted on. Information on the site also indicates it will shoot 1080p AVCHD vids at 60fps, and come with Panasonic's Hybnrid O.I.S. image stabilisation tech.
We'll keep an eye out for an official announcement and hopefully have a price and more specs to add to that tasty tidbit very soon.
(via Engadget)