Pico, Wave and Calvin Harris partner up for VR concert
VR headset specialist will bring the noise next week with Wave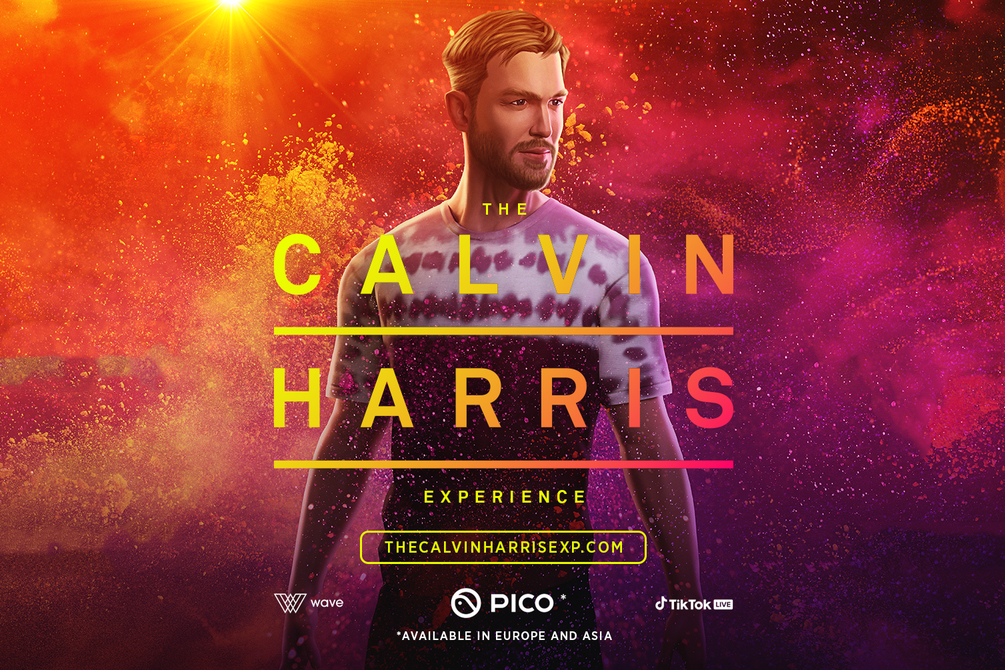 Concert goers will soon be able to get their rave on from the comfort of their living rooms. Virtual experience creator Wave is gearing up to launch a series of 3D stadium shows on VR hardware maker Pico's range of headsets, kicking off on the 13th of January with an exclusive performance by dance DJ Calvin Harris.
The Calvin Harris Experience will be a metaverse party that covers the multi-platinum selling producer's back catalogue, with immersive visuals inspired by nature and the man himself performing live as a virtual avatar. Fans with a Pico VR headset, including the most recently launched Pico 4, will be able to join in virtually with their own avatars using the Pico Video app, available through the Pico store. Although just like a real concert, space will be limited, so Wave is encouraging people to RSVP ahead of the kick-off.
European and Asian headset owners will be able to get in on the act – basically everywhere Pico officially sells its hardware – and will have exclusive access to the global premiere, as well as an extended rebroadcast version of the concert. The entire show will also be rebroadcast live on Tiktok Live, for anyone that wants to dance but lacks the relevant VR hardware.
Wave previously produced The Weeknd Experience in 2020, which was also broadcast on TikTok Live. The interactive nature of each concert blends real-time motion capture and gaming graphics, with fans able to affect the visuals mid-song. Other big-name artists to use the tech have included John Legend, Dillon Francis, Pentakill, Alison Wonderland and Imogen Heap.
The Calvin Harris Experience goes live on the 13th of January at 8PM GMT.