Pigeon Squadron – app review
  Birds in an app? We've heard it all before. But Pigeon Squadron is no Angry Birds imitator. Where are the green pigs and catapults? Nope, diffe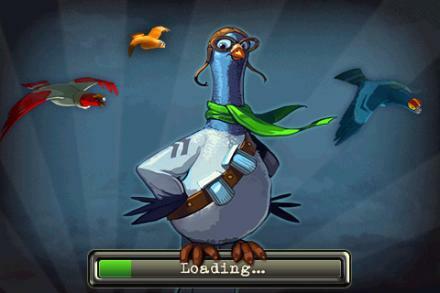 Birds in an app? We've heard it all before. But Pigeon Squadron is no Angry Birds imitator. Where are the green pigs and catapults? Nope, different game. Pigeon Squadron challenges you to unload your airborne scavenger's former lunch on pedestrians, cars and even the odd cat.
And it's war. If the military graphic style and brass band soundtrack aren't enough to tip you off, you'll find the bomb-dropping gameplay familiar from any number of top-down old aerial warfare titles.
Tilting your iPhone or iPod Touch side to side steers your bird, while tipping it forward or pulling back controls speed. And you'll need to be fairly agile to hit the targets at pace, pick up released bundles of food or dodge stuff being thrown at you by angry punters. But master the controls and you're soon whizzing through the levels, unlocking new locations and special aeronautical manoeuvres as you go.
Amid allegations of trading on the popularity of bird-based app games, it's actually hard to imagine a game more willingly unoriginal than Pigeon Squadron. Yes, it's about birds. Yes, it's lifted from old Tiger Moth sims. And so what? It's good, old-fashioned fun. Isn't that what games are about? If you've ever wondered whether pigeons laugh while dropping their digestive waste on strangers below, wonder no more…
59p, iPhone, App Store
More from Stuff.tv
– 10 board game apps for the weekend
– 10 best Android apps of all time
– 10 of the best Steampunk gadgets
– 10 photo apps to download this weekend