Price tag for Xbox Elite
We can't imagine Microsoft will be too happy about it but HMV, Play.com and GAME have all announced how much dosh they'll be demanding for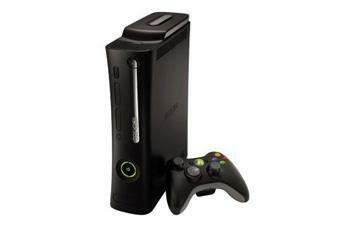 We can't imagine Microsoft will be too happy about it but HMV, Play.com and GAME have all announced how much dosh they'll be demanding for Bill Gates' new PS3 baiting Xbox 360 Elite.
The good news is it's almost a full £100 cheaper than a PS3 at £330. We're still in the dark as to whether any games will come bundled, but whichever way you look at it, it's bad news for Sony just days after it announced the new PlayStation 3 starter kit.
From 24 August all three stores will start shipping the new console, which adds HDMI out, a 120GB hard drive and a dangerous-looking black paintjob to the current Premium pack for around 50 quid more moolah.
Now all we need is hi-def downloads to make use of the damn thing. Hear that Microsoft?
Essentials
Microsoft Xbox 360 Elite
Price: £330
On sale: 24 August
Contact: Microsoft
Related stories:
Xbox 360 Elite lands next month
Accessorise your 360 with Halo 3