The £200 MacBook is here
[intro] I've been dreaming of an ultraportable Mac laptop for years - and now an enterprising hacker has managed to create one by loading L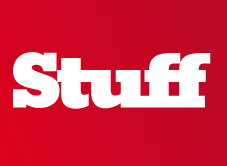 I'm madly excited – if only because it proves that it can be done. Surely Apple has to respond with an official dinky MacBook?[/intro]
The £200 Asus Eee PC 701 is shaping up to be the surprise hit this Christmas. Indeed, the flash-based Linux laptop is so popular that it's already in short supply.
Well, to make it even more appealing, a blogger over at uneasysilence has revealed how you can get Mac OS X Leopard running on the Eee PC.
The Asus Eee PC is a robust, A5 notebook that topped my recent Christmas Gift Top 10. Its Linux operating system is great if you want to use it for office application (using the Microsoft-compatible Open Office) or web browsing (using Firefox). A plug-in 3G datacard will soon bring wireless browsing to the Eee PC, even if you're not in a Wi-Fi hotspot.
But some people don't want Linux. They don't even want Windows XP (which you can install on the Asus Eee PC without any problems – as long as you can find an external DVD drive). They want the Mac Operating System.
Well, now they can have it – if they're willing to break Mac OS license terms and struggle through a convoluted installation process.
In truth, with a  900MHz Celeron processor and 512MB of RAM, Leopard's going to run like treacle on the Eee PC (the blogger in questions quickly downgraded to Tiger to boost performance).  
More importantly, much of the lure of the Mac OS is down to Apple's tight integration of software and hardware. So before you proceed, make sure you're prepared to enter a world of pain. But hey, at least it'll be Apple flavoured pain…
Me? I'm going to hold out for Macworld in January. Apple's gotta fill that gaping hole in its laptop range sometime soon…
Find out about the next generation Asus Eee PC