QDOS SoundFrame tilts into view
Going on a picnic? Got the scotch eggs in the basket? Blanket? Cold cuts? Now add QDOS' SoundFrame.It's a rechargeable square dock for iPods and iPhon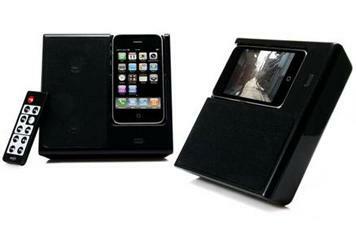 Going on a picnic? Got the scotch eggs in the basket? Blanket? Cold cuts? Now add QDOS' SoundFrame.
It's a rechargeable square dock for iPods and iPhones that makes use of its geometry to offer you landscape for videos or portrait mode for picking tracks from your music library.
Under the gloss black frame are a pair of 2.1W speakers, a USB port that will charge and sync your Apple device and a lithium-ion battery that claims 12 hours of battery life. It also comes with an IR remote that, to our eyes, fails to live up to design expectations.
Oh, well. You can't have everything. But you can have a SoundFrame for £80 from www.qdossound.com