Is RePlay XD the world's smallest action cam?
If you extreme sportists feel small against a mountain, imagine how this teensy action cam feels...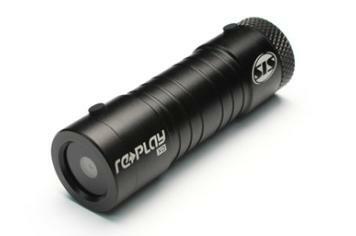 Well, yes, the RePlay XD is the world's smallest action cam. Didn't want to leave it on a cliffhanger. (Sorry.)
Weighing in at 30g and measuring 21x69mm, it's the smallest and lightest in its class according to RePlay.
The XD has been designed by motor-racing experts, so should stand up well to vibration and the odd prang.
The whole kit, including two types of mount, a 4GB microSDHC card and various cables will set you back US$190.