Retro chic – Atari Jaguar (1994)
What's the story?Atari won the first Great Gaming War in the 1970s before battling Commodore for European dominance in the late '80s. Then came the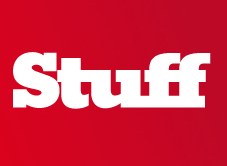 What's the story?
Atari won the first Great Gaming War in the 1970s before battling Commodore for European dominance in the late '80s. Then came the Japanese invasion of the '90s, blitzing all with the Mega Drive and Super Nintendo – making Atari resemble a dinosaur overnight. The Jaguar, which incorporated some 64-bit technology, was meant to crash this new wave, but it didn't even scratch Ninty's paint.
Why should I want one?
The Jaguar had a special niche all of its own, thanks to attracting some very oddball games. The "hardcore" element was taken care of by a faithful conversion of Raiden, possibly the best-ever scrolling space shooter, while Jeff Minter's amazing Tempest 2000 stands as one of gaming's finest moments. If you're bored of playing the same old Sonic the Hedgehog games, give the Jag's insane back catalogue a try.
What to look for
Once you've found a decent Jaguar you should track down one of the matching CD units, which sat atop the console with the unfortunate side effect of making it look like a teddy bear's toilet. You were then empowered to play the interactive CD-ROM titles of the day, such as Space Ace and Myst. It's easy to find boxed examples for sale too, thanks to there not being many reasons to take a Jaguar CD out of its box once you bought it.
eBay price £40
Stuff's favourite Jaguar games:
Doom
Having Doom running on a console was a big deal in '94, and the Jag version managed to capture the horrifying atmosphere of the PC shooter very well.
Tempest 2000
The ultimate in psychedelic gaming, Jeff Minter's crazy tunnel-based shooter remake pushed the Jaguar, and human reflexes, to the limit.
Rayman
While the PlayStation version was bogged down by loading times, cartridge-based Jag Rayman was super-fast and a fine example of a modern platformer.
Alien vs Predator
The Jag wasn't great at dealing with complex 3D, but AvP managed to offer convincing and pretty gruesome scenes of green-blooded warfare.
More like this:
– Gaming greats – Rock n' Roll Racing (SNES)
– Gadget flashback – Sony Walkman
– Retro chic – Seiko 6105 (1968)
– Retro chic – Roland TB-303 Bass Line (1982)
– Retro chic – Nintendo GameCube (2002)