Retro chic – Caterham 21 (1994)
What's the story?Caterham has a reputation for producing bare bones, balls-to-the-Tarmac sports cars that have ore in common with full-on racers tha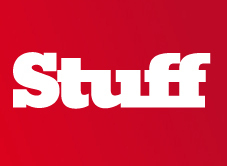 Caterham has a reputation for producing bare bones, balls-to-the-Tarmac sports cars that have ore in common with full-on racers than any of today's Champagne-and-caviar supercars. But back in the early '90s, the British car maker decided to branch out and make something a bit more civilised. The result was the Caterham 21: a Caterham 7 draped in altogether more luxurious togs.
Why should I want one?
Only 48 examples of the 21 were built, so it's way more exclusive than a Lotus Elise. And while it looks all user-friendly like a Mazda MX5, the 7-derived spaceframe chassis means it has proper racing creds and weighs just 665kg. With up to 230hp to propel it, the result is a motor as agile as a gazelle on roller skates. The 21 even has a decent-sized boot. Decent, that is, for a roadster. You'll be needing a second car for trips to B&Q.
What to look for
With so few made you can't afford to be picky. Just finding one for sale will be enough of a challenge (try pistonheads.com). There's a range of specs available though, with different combinations of engine and gearbox. For around £15,000 you should be able to snag a mid-range model in reasonable condition, but expect to pay considerably more for a minter with a more powerful set-up.
More like this:
– Gadget flashback – Sony Walkman