Retro Chic – Zeiss Ikon Contarex "Bullseye" (1958)
What's the story?After decades of Leica's rangefinders dominating the pro 35mm camera world, Zeiss Ikon decided to fight back with a money-no-object S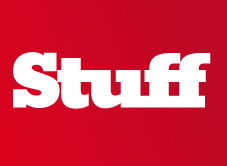 What's the story?
After decades of Leica's rangefinders dominating the pro 35mm camera world, Zeiss Ikon decided to fight back with a money-no-object SLR system. Sadly, Nikon stole the market away with a cheaper and far neater solution – the legendary Nikon F. Zeiss Ikon tried to recover with the improved Contarex Professional, but it was all too late.
Why should I want one?
Look at it! Has ever an SLR looked so unbelievably cool yet ostentatious? It's also the pinnacle of Zeiss Ikon's engineering – to hold one is to simultaneously want one and feel tremendous arm strain under the sheer weight of it. The lightmeter that inspired the "Bullseye" nickname makes the Contarex almost unique – it was later copied by the Japanese-made Petri Flex 7. If you want to attract attention (mostly in a good way), carry one of these around.
What should I look for?
The distinctive selenium-cell lightmeter is unlikely to still work properly, if at all. An expert can replace the selenium cell if needs be. Check all the shutter speeds seem right and don't stick – especially the slower ones. If not stored properly, the lens may be suffering from fungus or balsam separation (where the lens elements have come unglued), and the front element might be scratched from over-enthusiastic cleaning. Fungus is the real problem out of those. The 50mm lens is easily the most common, but be prepared to pay a small fortune for any of the more exotic glass.
Related stories
– Retro chic – Seiko 6105 (1968)
– Retro chic – Roland TB-303 Bass Line (1982)
– Retro chic – Nintendo GameCube (2002)
– Retro chic – Caterham 21 (1994)
– Retro chic – Canon AE-1 (1976)