Rewind to 1970
A man called Michael Eavis charged 1500 punters a quid each (including free milk) to come to his new festival in 1970. The Isle of Wight got the headl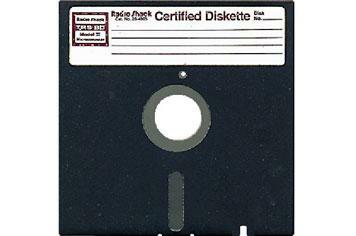 A man called Michael Eavis charged 1500 punters a quid each (including free milk) to come to his new festival in 1970. The Isle of Wight got the headlines that year, but Glastonbury had the last laugh. These things were also new…
Gadget – Stylophone
Although invented in 1967, who'd heard of the Stylophone until Rolf Harris turned up advertising the plinky, stylus driven keyboard in 1970? Since then it's found its way into less annoying musical hands – David Bowie, Kraftwerk, They Might Be Giants, The Jon Spencer Blues Explosion, Korn, Pulp, Los Campesinos!, Flight of the Conchords, Little Boots… need we go on?
Storage – IBM 23FD diskette
The clever boys from IBM's R&D department invented the eight-inch floppy disk in 1970 (although it didn't come on to the market until the following year). It could hold nearly 80KB of data and was read-only. But at the time it was gobsmacking technology.
Music – Nick Drake, Bryter Layter
While 1970 was undoubtedly a fine year for heavy rock, with two albums from Black Sabbath, The Who's Live at Leeds, Deep Purple's In Rock and Led Zeppelin III coming out, Nick Drake's Bryter Layter took a gentler approach. It was full of lulling melodies and fingerpicked guitar, backed by a subtle crew of notable folksters. Sadly, it's probably responsible for James Blunt, but Drake couldn't have known that was going to happen.
Film – Zabriskie Point
1970 was not a great year for cinema. There was Love Story and The Out-of-Towners, plus Arnie's debut in the (obviously excellent) Hercules in New York. Zabriskie Point was ultimately as forgettable, but had some fantastic explosions going off to a soundtrack by Pink Floyd.
Car – Citroën SM
Think Citroën, think diesel hatchback? Well, it's that or Ghostbusters, isn't it? Not in 1970, though, when the SM debuted at the Geneva Motor Show to compete against models from Jaguar, Lotus, Ferrari, Aston Martin, Alfa Romeo and Porsche. It was also the first car to have variable power steering, used in most modern cars. And it looked fantastic.
And finally…
The Big Mac started being advertised, but it was quite a different excess that finished off Jimi Hendrix less than three weeks after his seminal Isle of Wight Festival performance. Janis Joplin took the same route and we also said goodbye to Mark Rothko and EM Forster. Replacing them? Mariah Carey, Vince Vaughn, Naomi Campbell and Matt Damon. They don't make 'em like they used to…
More stories on Stuff.tv: