Rewind to 1984
Normal.dotm 0 0 1 20 118 Haymarket Media Group 1 1 144 12.0 0 false 18 pt 18 pt 0 0 false false false Teenagers took GCSE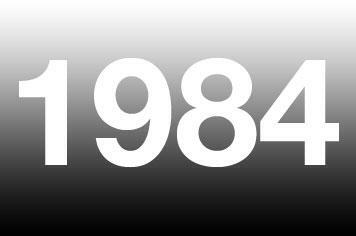 Teenagers took GCSEs for the first time in 1984, Tommy Cooper carked it on live TV and crack was introduced. But there was jollier stuff, too…
Gadget – Apple Macintosh
Ah, the first Mac. It looked like a robot with a wonky smile then. Now it looks like an ATM. But even its pre-Ive design can't stop it being a classic, with its innovative UI that used graphic elements and a mouse. Make no mistake, the Macintosh paved the way for every PC interface that followed.
Film – Karate Kid
Wax on, wax off. Playgrounds were full of kids either mimicking Mr Miyagi's instructional technique or attempting the perfect crane kick. A generation aspired to martial arts excellence after watching, until we realised it would be futile against The Terminator or Ghostbusters' Marshmallow Man (both also released in 1984).
Album – Prince and the Revolution, Purple Rain
In 1984, if you didn't have Purple Rain on tape you were savagely beaten in the playground. And quite rightly, too – more than any other work, this breakthrough album defined Prince's career. More than that, it defined 1984.
Game – Paperboy
Doing a paper round was a chore. So why make it into a game? Because Atari realised that engagement and playability were the key to gaming success. Paper Toss for mobiles owes much to Paperboy's legacy of making mundane tasks fun. As you can see in our greatest apps of all time feature.
TV – Airwolf
Daa-de-de-de-deee, ta-ta-ta-taaa, ta, ta-ta, da-daaa. Twenty six years later, we've still got the Airwolf theme tune stuck in our heads. But that was just the start – the show starred a military-spec helicopter and a load of guys talking gobbledegook and killing baddies. Ace.
And finally…
Cristiano Ronaldo and Scarlett Johansson were born, Virgin Atlantic made its maiden voyage and British Telecom was privatised. And we welcomed some visitors from another planet… Transformers began.
More stories on Stuff.tv: