Rewind to 1985
We said goodbye to red phone boxes, but hello to the first autofocus SLR (thanks Minolta). It was Live Aid, the debut of WrestleMania and Coke changed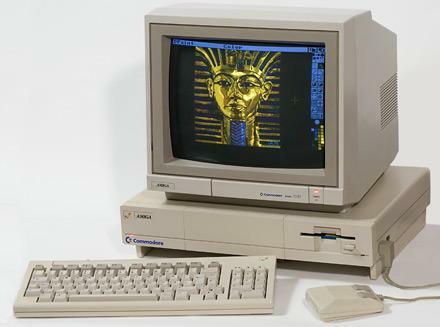 We said goodbye to red phone boxes, but hello to the first autofocus SLR (thanks Minolta). It was Live Aid, the debut of WrestleMania and Coke changed its famous formula (then changed it straight back again). These things were also cool…
Gadget – Commodore Amiga 1000
With a whopping 256KB of RAM and 7.09MHz processor, no wonder the Amiga 1000 cost £1700 when it launched. Commodore tried to put the C64's toy-like image behind it by only selling the 1000 in proper computer shops and giving it a new grown-up design featuring a keyboard garage. The latter didn't catch on.
Movie – Back to the Future
Time travel has never been so accessibly portrayed. It's now a generally accepted fact that you need to take a DeLorean DMC-12 up to 88mph to go back in time and find out your mum fancies you. Sadly, Doc Brown failed to leave the schematics for the all-important flux capacitor to science.
Console – Nintendo Entertainment System
Nintendo's first console introduced the likes of Mario and Donkey Kong to living rooms worldwide. It went on to beat the rival Sega Master System to become the best-selling games machine of its generation, while its controller replaced the joystick as the preferred industry design template.
Album – Dire Straits, Brothers In Arms
It harboured grating pop hits Walk of Life and Money for Nothing, but Brothers In Arms' enduring legacy will be its breakthrough contribution to the success of audio CDs. Mid-80s hi-fi salesmen would play the album to customers by way of demonstrating the format's clarity. And it became the first album to sell a million copies on the newfangled discs.
Game – Super Mario Bros
Nintendo's most enduring icon Mario's first major outing on a home console was in this game. A classic of the platform genre, Super Mario Bros blended a simple concept with superb level design and a huge dollop of addictiveness.