Rewind to 1987
Britain was battered by its worst storm for 284 years, the economy crashed and smoking was banned on the London Underground after King's Cross station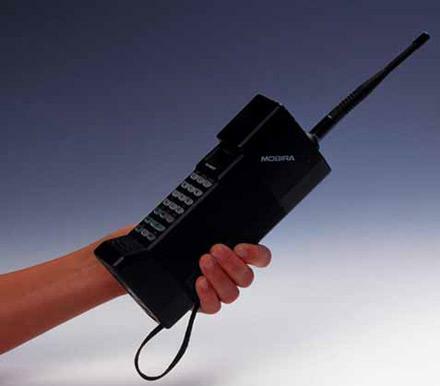 Britain was battered by its worst storm for 284 years, the economy crashed and smoking was banned on the London Underground after King's Cross station went up in flames. But there was good stuff, too…
Gadget – Nokia Mobira Cityman
The Mobira Cityman had a revolutionary design, fusing the battery into the back of the handset, doing away with the need for a power source in a separate suitcase. It cost £3800 and weighed nearly a kilo. Think about that next time you mither about your 18-month contract.
TV – Teenage Mutant Ninja Turtles
Four turtles get chucked down a sewer, land in some crazy ooze and get raised by an anthropomorphic ninjitsu master. Now that's a story. Our artistically-named heroes in half shells fought crime, ate pizza and made up words. Like cowabunga.
Film – Predator
Action was big in 1987 – Lethal Weapon, Robocop and The Running Man were all up for this spot. But gory sci-fi-meets-action-epic Predator takes the spoils. If only for the immortal line, "Get to the choppah!" delivered so eloquently by our favourite Austrian muscle-head.
Gaming – Final Fantasy
Before World of Warcraft kept teenagers locked in their bedrooms for weeks on end, Final Fantasy's dynamic narrative and original combat system had much the same effect. Numerous movie spin-offs and 13 games are testament to this 23-year-old franchise's staying power.
Album – Michael Jackson, Bad
The pressure of following an album like Thriller would put most artists in the madhouse. In Jackson's case, it probably did, but that didn't stop him delivering one of the best pop records of the '80s (again). Or selling over 30 million copies worldwide.