Rewind to 1994
"No, I don't have a gun." Kurt Cobain, it turned out in 1994, had lied about that. And he wasn't the only celebrity to shrug off his mortal coil – Lab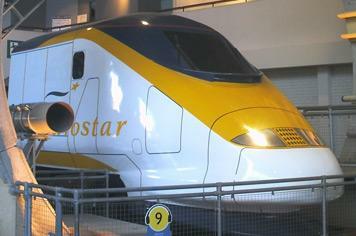 "No, I don't have a gun." Kurt Cobain, it turned out in 1994, had lied about that. And he wasn't the only celebrity to shrug off his mortal coil – Labour leader John Smith unexpectedly carked it, while Bill Hicks succumbed somewhat more expectedly to his cigarette habit. In gadgetland, we lost Commodore International, but the phoenix was rising from the ashes…
It wasn't pretty, but you could already see Nokia's design template falling into place and that formula would go on to rule the pre-smartphone era. The 2010 was more notable for something other than its hardware, though. This was the first phone to have the soon-to-be-ubiquitous Nokia ringtone. Six years later, Trigger Happy TV arrived with the antidote. "HELLO?"
It's our gaming great this week, and coincidentally the week that Worms HD launched for iPad. It wasn't a revolution exactly, but somehow Beefy, Smidge, Rusty, Jasper and Clanger managed to, ahem, worm their way into our hearts with their grenade-tossing antics. And what other game could make death seem so cute?
Blur and Oasis were warming up for domination of the Britpop scene and Jeff Buckley was resurrecting Leonard Cohen's Hallelujah, but it was Portishead who surfed the wave of interest in Bristolian trip-hop to make this genre-defining debut. If you wanted to be transported back to 1994, Glory Box is as good a signpost as you'll find.
"What does Marcellus Wallace look like?" It's an internet meme now, but we were just finding out in 1994 as Samuel L Jackson shot to stardom in Tarantino's anti-chronological masterpiece. For a time, we all stopped thinking John Travolta was bonkers, too. But that just couldn't last, could it?
It wasn't the most powerful Aston, or even the most desirable, but you had an outside chance of affording one, and it looked good enough to lick. The DB7 would go on to become the most popular Aston ever, then spawn the DB9 and – eventually – the DBS Daniel Craig took for a tumble in Casino Royale.
And finally…
Schumacher lifted the World Championship trophy for the first time, Time magazine voted the internet Person of the Year and Edvard Munch's The Scream was pilfered from the National Gallery of Norway.
More stories on Stuff.tv: