Rewind to 1997
Computers started beating humans at chess in 1997. Before long, they'll take over completely. Here's something to take your mind off it...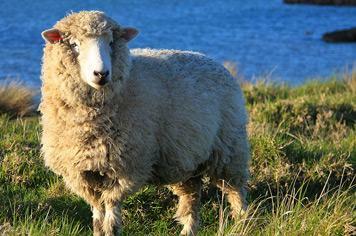 Labour ousted the Tories with a landslide majority in the general election, Princess Diana died and Dolly the cloned sheep was born.
Also in 1997…
Film – Gattaca
Never mind that James Cameron-helmed ocean-going yawn fest Titanic was cleaning up at the Oscars, Gattaca was giving us a taste of travel in a genetically-modified future where naturally-conceived children are imperfect outcasts. Could Ethan Hawke's inferior character fulfil his dreams against all the odds? Well, that'd be telling…
It was a golden year for music – the Verve's Urban Hymns, Prodigy's Fat of the Land, Blur's Blur, Buena Vista Social Club and dozens of others vied for this top spot. But Radiohead's pivotal OK Computer combined soul-searching futurism and lushly-produced soundscapes to beat them all. A definitive record that proved too hard to follow.
'They killed Kenny!' You probably first quoted South Park in 1997, and you're probably still doing it now. This was the year Cartman, Kyle, Stan, Kenny and Co arrived to show us that with decent writing and plenty of toilet humour, we could overlook – and even come to love – low-budget animation. It's still going strong in its 14th series.
Although Palm's 1000 and 5000 had already been out and about, PalmPilot introduced a backlit screen, a new OS and PC syncing for emails for its second-gen PDA, making it as close to a BlackBerry as you could get in 1997. It ran on a 16MHz processor and had 512KB RAM – not much by today's standards. But it was an early precursor to the iPhone, and make no mistake.
The world's first production hybrid car went on sale in Japan in 1997. It wasn't sexy or futuristic to look at, but that didn't bother road warriors who wanted to be eco warriors, too. By the time Hollywood climbed aboard the hybrid wagon, its trajectory into the mainstream was assured. Probably worth checking the brakes before you leave the showroom, mind.
And finally…
IBM's Deep Blue supercomputer beat world champion Gary Kasparov at chess, a milestone for computer AI. Elsewhere a down-on-its-luck computer company decided to rehire an old hand. Steve Jobs accepted the offer and promised to turn Apple Computer around. As if he could do a thing like that…