Rugged waterproof Moto G Forte leaks
The Moto G has hit the gym and learned how to swim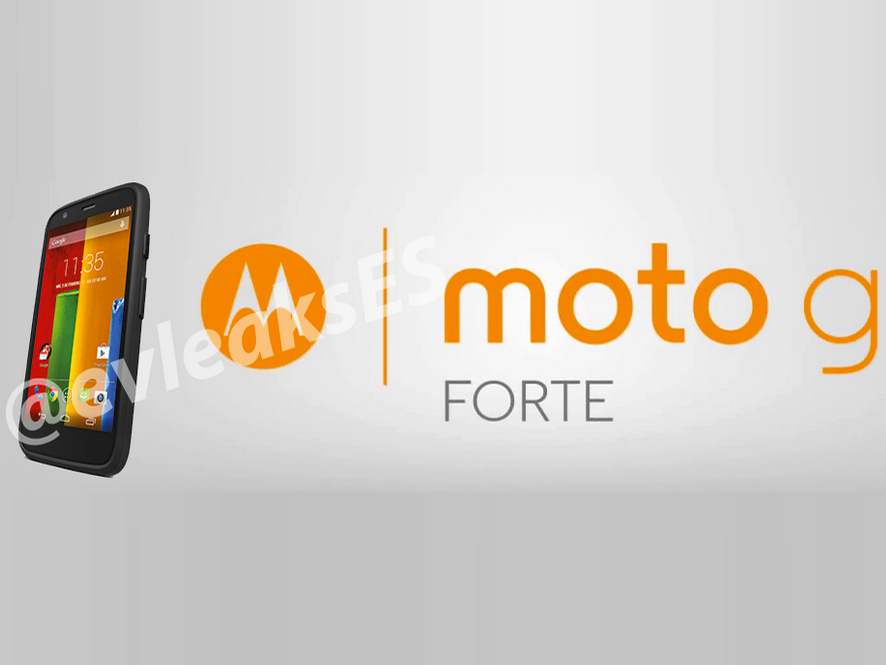 The Moto G is Stuff's 'best bang-for-buck' smartphone on Earth, and it looks like Moto's popular little Android mobile could be getting a tough makeover.
Reliable Twitter leaker @evleaks has revealed an image showing off a noticeably chunkier Moto G variant called the Moto G Forte.
The standard G is already a little fat around the waist and the G Forte looks like it's bulked up even more, presumably becoming more impact resistant in the process.
The side volume and power buttons also appear to be covered as part of a single sealed unit, suggesting that the G Forte is jumping into the expanding waterproof pool party along with the Sony Xperia Z2 and Samsung Galaxy S5.
Specs, prices and release information remain a mystery at this stage, but we'd be perfectly happy if the G Forte landed with the same specs as the original G, which include a quad-core processor, 4.5in 720p screen and Android 4.4 KitKat.
If Moto manages to throw in a better camera and retain the low price tag then the Xperia Z1 Compact could have some serious competition, given the Moto G's substantially lower asking price.
READ MORE: Motorola Moto G review
[@evleaks]