Rumour – Kindle Fire 2 heading for July launch
Amazon's Android-powered e-reader getting a second gen model in July, claims report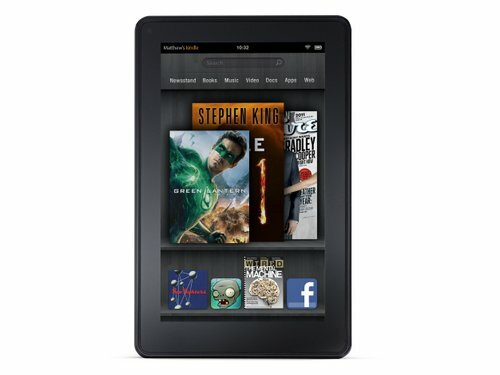 The first generation Kindle Fire still hasn't reached the UK, but rumour has it our US cousins are getting a new model as soon as July 31st.
A "credible source" told CNET that a second gen "Kindle Fire 2" was being prepped for a launch event on the last day of July. He or she also claimed that the device would have a camera, and replace the current version's on-screen volume control with real buttons.
It's hardly earth-shattering stuff, but this summer still feels a touch early to be replacing the original Fire: it only went on sale in the US last November, after all.
Assuming it's true, what else would be expect Amazon to change? Well, the Fire only has 8GB of (non-expandable) storage and no Bluetooth, so those seem likely candidates. We wouldn't be surprised to see a higher resolution screen either (the current one is 1024 x 600).
If Amazon really is plotting a Kindle Fire 2 summer release, we're hoping the UK is on the list.
Instaprint – make money from your Instagram photos
Asus Transformer Pad Infinity on sale in August
Angry Birds Heikki races onto your browser