Rumour mill – Google Chrome OS tablet launching on November 26
Google's heavily rumoured and theoretically brilliant Chrome OS tablet could be filling our Christmas stockings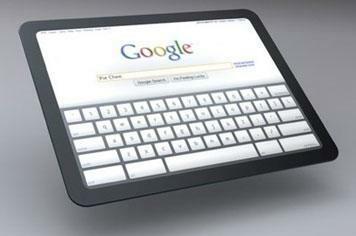 So, here's a rumour well worth listening to. Google has been quietly building a Chrome OS tablet and will unleash it less than a month before Christmas.
Word on this comes from Download Squad, whose source says the HTC-built slate will be a Verizon exclusive when it launches in the US the day after Thanksgiving (and, incidentally, the busiest shopping day in the American calendar).
No word on a European launch in the rumour, but there are specs galore, including Nvidia's Tegra 2 platform, a 1280×720 multitouch display, 2GB RAM and at least 32GB of solid-state storage.
Naturally it'll have a cam, Wi-Fi and GPS, plus 3G as standard (hence the network hook-up, we guess). The rumouring even goes so far as to suggest it'll be free with a contract.
And so the waiting begins… thoughts?