Rumour mill – HTC Desire HD
Is HTC brewing up an HD version of its Desire handset? Don't bet against it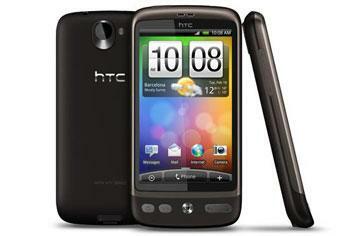 It's no secret that we're pretty fond of HTC's Desire, but there's some pretty smart rumours circulating about a next-gen version of the device and we love a bit of gossip.
The Desire HD (to use HTC's historical naming convention) is said to have a larger 4.3in AMOLED (or S-LCD) screen with WVGA resolution. It'll also have an 8MP cam with 720p video capture – if it's real, of course.
Android 2.2 Froyo is a bit of a no-brainer for a new Desire handset, and we reckon the 1GB Snapdragon's still got enough life in it to survive into the next generation, too.
More exciting still is word that the new Desire will have a unibody-esque form, like that of its sexy sibling, the Legend.
When? October looks about right. We'll bring you more as we hear it.
More stories about HTC Desire:
– 5 things you need to know about the HTC Desire
– Hands-on with the HTC Desire, HD2 Mini and Legend