Rumour mill – Sony PSP2
While nothing official has been announced by Sony, the online rumour mill is churning up some hot conjecture-flour about the next generation of the PS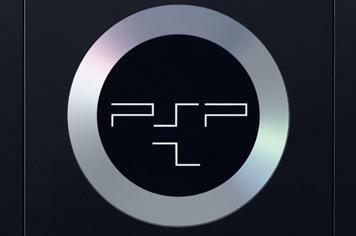 While nothing official has been announced by Sony, the online rumour mill is churning up some hot conjecture-flour about the next generation of the PSP. Cautiously dubbed PSP2, it could be launching later this year. Here's what the web reckons it could offer…
What's this?
The PSP's fortunes have dwindled recently – the DS has been making headway, and there have been new challenges to the portable gaming market from the likes of the iPod Touch, iPhone and – now – iPad. Minor product refreshes have failed to restore interest in the PSP, so an out-and-out relaunch could be on the cards.
Why would I want it?
Well, according to VG247's source, the PSP2 runs on a four-core Cell CPU. There was some fairly choice language used to describe the extreme power within, but suffice to say the PS3 is powered by an eight-core Cell. And you can't put one of them in your pocket.
What does that mean?
Faster games, better graphics, better sound. In theory, it means far better performance than any other handheld games machine ever made.
How will it compete with the iPad/iPod Touch/iPhone?
Rumour has it the PSP2 will sport a touchscreen, just like Apple's game-friendly mobile devices. But don't worry if you're not sold on touchscreen gaming: there'll be the trademark PlayStation buttons too.
And the Nintendo DSi?
The DSi has two cameras, and so will the PSP2, according to the rumours. There'll be front and rear-facing cameras, which should open up a whole new wave of gaming opportunities – not to mention video chat and the like.
What about discs?
There almost certainly won't be any physical media. Everything will be digital download, and there'll possibly be 3G connectivity alongside Wi-Fi. That means you can buy games, surf the web and chat when you're away from a hotspot.
Will we see it at E3?
Sony's E3 press conference takes place on 15 June. Sadly, an early reveal seems unlikely – it's looking like a 2011 launch for the device, so we'll probably hear more towards the end of 2010. As always, we'll be keeping an eye out for any more info in the run-up to launch.
What do you think? Are you excited by a next-gen PSP? Or will the momentum of phone gaming prove too mighty for a dedicated pocket console? Fire a comment into the box below…