Samsung ATIV Tab is its first Windows 8 slate up for pre-order
Get your hands on a Microsoft tablet with big specs by pre-ordering yours right now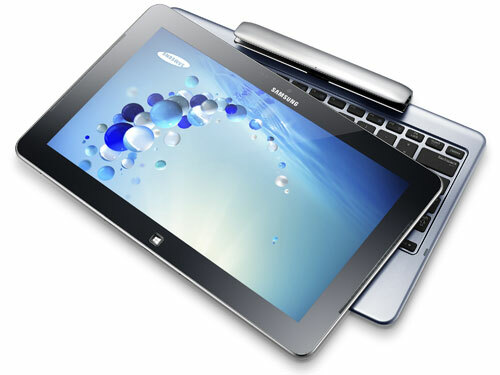 The Samsung ATIV Tab is exciting as it's Samsung's first Windows 8 tablet, and the first up for pre-order. It's also exciting as the price, at £550, is more than a new iPad – meaning it must be worth it.
And getting down to digits this Tab certainly sounds it. You can expect a 1.5GHz dual-core processor, coupled with a hefty 2GB RAM, plenty of storage with 32GB built-in, and an SD slot, meaning a further 64GB potentially. There's also a 5MP snapper in the rear with a 1.9MP in your face.
Plus there's a 10.1in screen with 1366×768 resolution and an S-Pen for your doodles. Sadly no 3G or 4G in spite of it packing a future-proof NFC capability.
So will you part with £550 for the pleasure of Windows 8 on a Samsung? Or are you going to wait for Microsoft's very own Surface on October 26th, when these devices should launch.
[Via Intomobile]
You may also like
1080p, 443ppi smartphone screens are being made right now by Sharp
Stuff Office Cat's Diary – 01/10/12
5 alternative uses for your CDs