Samsung Galaxy Note 2 Smart Dock turns your phone into a PC
Connect your giant phone to a TV, keyboard, mouse and even hard drive – making your Android mobile a PC powerhouse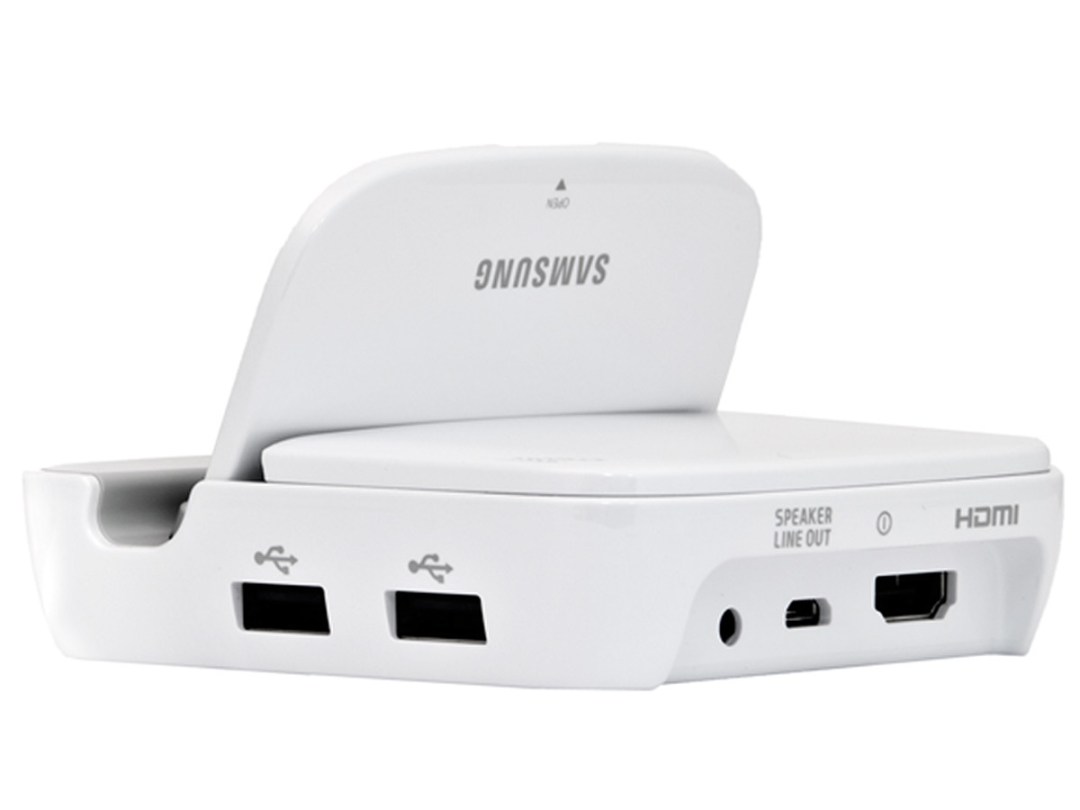 While the Motorola Atrix may have fallen by the wayside, Samsung is ploughing ahead with the idea of combining mobiles and computers. The new Samsung Smart Dock lets you drop in your Galaxy Note 2 for a smorgasbord of connectivity – effectively turning it into an Android-powered home computer.
The Samsung Smart Dock not only charges your Note 2 but also features an HDMI-out for a 1080p video feed to your big screen, 3.5mm stereo audio out for speaker sound, plus 3 USB ports for keyboard, mouse and even external hard drive access. Naturally, the phone is still fully functional when docked – meaning you can make and receive calls too.
At US$100 (£63) it doesn't come cheap – but it's certainly kinder on your wallet than buying a new computer.