Samsung Galaxy S III set for 4.8in full HD display and ceramic build
Will Sammy's next flagship phone steal the MWC show without even making an appearance?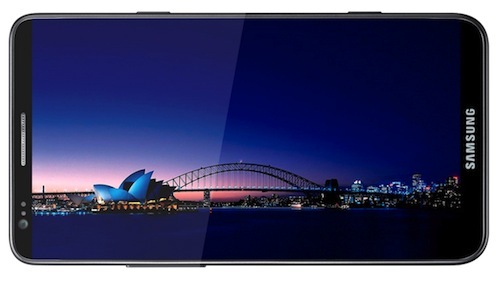 Samsung Galaxy S III specs are highly prized round these parts as we gear up for Sammy to launch its next-gen successor to the Galaxy S II in March (we hope). And it looks like BGR might have hit the jackpot as their Samsung source just keeps on whistling.
The image above might be a wishful render but the specs themselves sound pretty solid. It looks like the Samsung Galaxy S III will sport a 4.8in full HD 1080p resolution display with a positively cinematic 16:9 aspect ratio.
Sticking with the outside, BGR's source also reckons that the Samsung Galaxy S III's case will mark a departure from the me-too smartphones we've seen lately. It'll be made from ceramics – so the S III could one nice feeling handset indeed.
Sammy is also set to squeeze a 1.5GHz quad-core Exynos processor into the Galaxy S III – and we've heard this rumour enough times to believe it's a winner. Other unsurprising specs include 4G LTE and Android 4.0 Ice Cream Sandwich – no self respecting flagship phone would launch in 2012 without these two in the bag.
Camera-wise, the Galaxy S III might rock an 8MP camera round back and a 2MP on the front, but no extra details on features or apertures are forthcoming for now.
If you're more interested in smartphones that already exist, take a look at our Mobile World Congress 2012 page for newbies from Samsung, LG, Panasonic, ZTE and Nokia.
You may also like
Samsung Galaxy S III rumour round-up
Stuff.tv's Mobile World Congress 2012 coverage
MWC 2012 – Huawei Ascend D quad hands on review