Samsung Galaxy Z Fold 3 preview: Everything we know so far
S Pen support, under-display camera, and a lower price? Here's what we've heard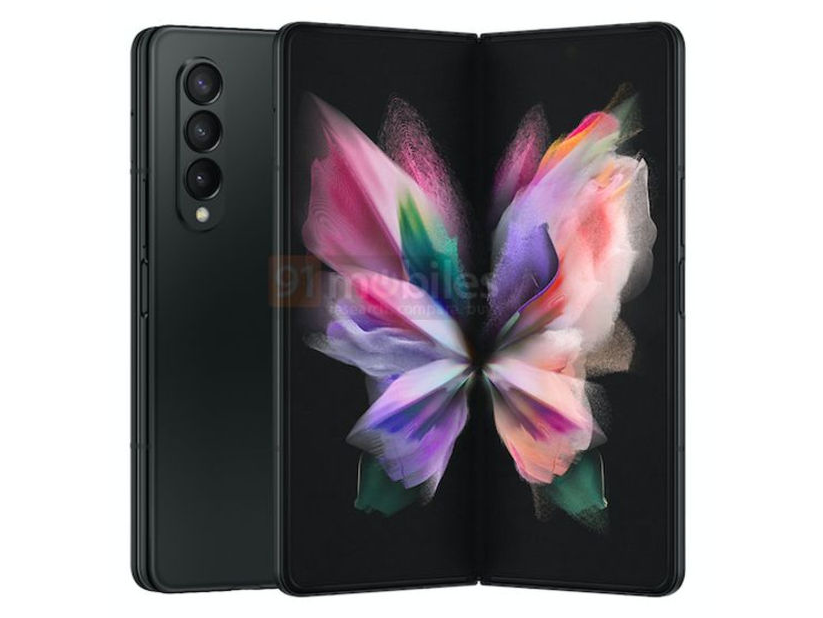 Last year's Samsung Galaxy Z Fold 2 was a vast improvement over the original foldable smartphone, although the sky-high price point was still hard for nearly anyone to stomach.
But if rumours and leaks are to be believed, the upcoming Galaxy Z Fold 3 could make strides in terms of both features and price, enhancing the experience while making it more affordable in the process. And for power users, S Pen support could make it all the more valuable.
Too good to be true? Maybe! But with Samsung's Galaxy Unpacked event in a couple of weeks, it won't be long before we find out for sure. Here's everything we've heard so far about the Samsung Galaxy Z Fold 3.
(Leaked renders via 91mobiles)
When will the Samsung Galaxy Z Fold 3 be out?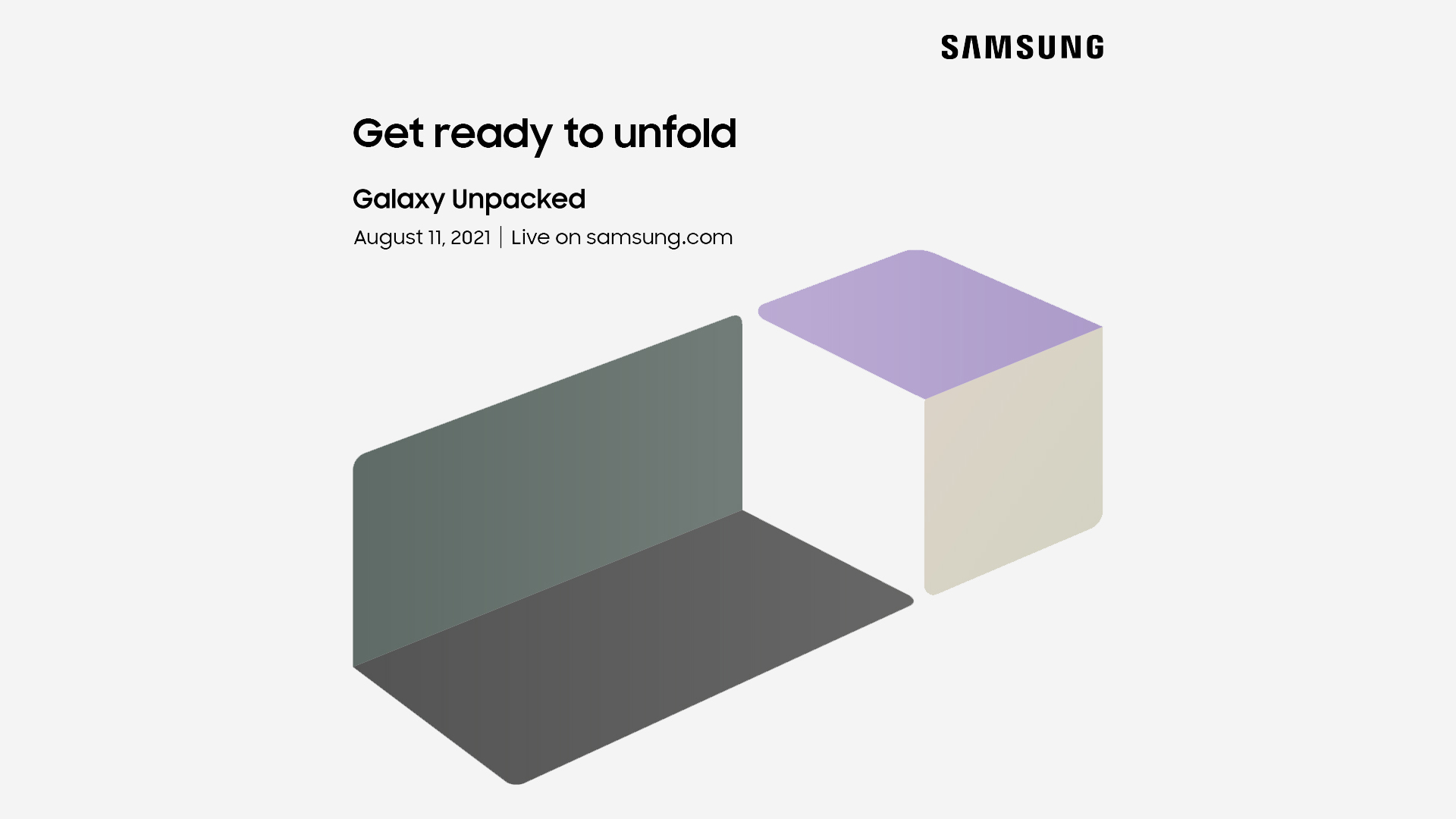 Samsung has announced a new Galaxy Unpacked event for 11 August, and not only is the tagline "Get ready to unfold," but the teaser image clearly shows the silhouette of a Galaxy Z Fold alongside a Galaxy Z Flip.
Given the barrage of rumours and leaks preceding the event, it's safe to say that we're getting the Galaxy Z Fold 3 very soon. We would anticipate seeing the device itself roll out by the end of the month, then.
Fact or fiction?
It's definitely launching on 11 August and we should see it in stores soon after.
How much will the Samsung Galaxy Z Fold 3 cost?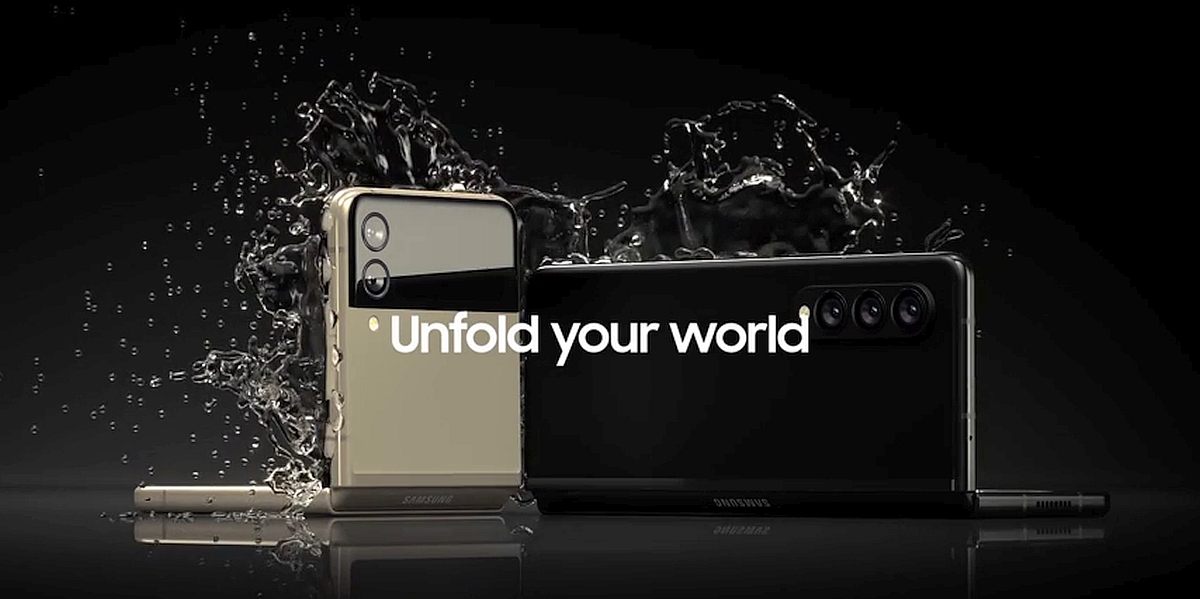 We've heard various reports on pricing, but most of them suggest some level of price drop for the Galaxy Z Fold 3 compared to its predecessor. The Z Fold 2 sold for £1,799 in the UK or US$1,999 in the States.
SamMobile, for example, points to a price drop of as much as 20% for the Galaxy Z Fold 3, which could put the price around £1,500 or less. Other reports suggest a smaller price drop, perhaps around 10% compared to the Z Fold 2. In any case, the Z Fold 3 probably won't get that close to the price of standard high-end smartphones, but a solid price cut could close the gap for some prospective buyers.
Fact or fiction?
We expect some level of price drop, but just how much remains unclear.
What will the Samsung Galaxy Z Fold 3 look like?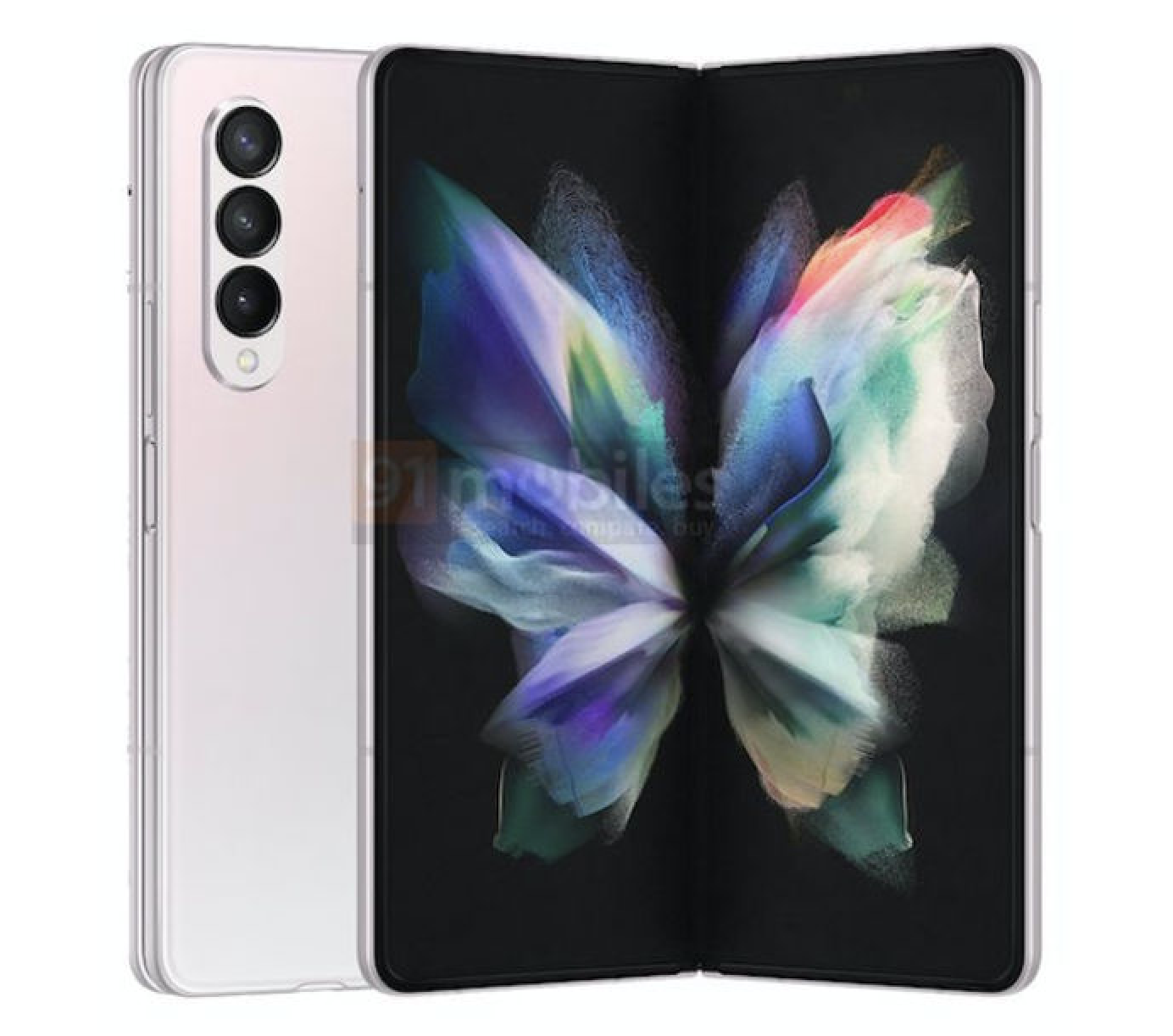 Leaked images don't suggest dramatic changes for the Galaxy Z Fold 3, which still takes the form of a one-hand smartphone that can unfold to reveal a tablet-sized screen within. Still, there are some notable tweaks and enhancements worth calling out.
Many rumours and leaks have suggested the use of an under-display camera for the larger screen, the first time we'll see such a thing on a Samsung phone. It remains to be seen whether it's totally (or mostly) invisible, but it should hopefully help boost the immersion of using the larger screen for media, games, and more.
We see a smaller outside camera module in leaked renders, too, plus leaker Ice Universe suggests that the Z Fold 3 will be lighter at 269g as opposed to the heavy 282g of the Galaxy Z Fold 2. It's not a huge difference, but it still may be noticeable. According to leaker Evan Blass, the phone will have IPX8 water resistance.
We're expecting black, green, and white colour options for the phone. The Z Fold 2 came in Mystic Black and Mystic Bronze, with the ability to get custom hinge colours when ordering direct from Samsung.
Fact or fiction?
Extra refinement ought to be appreciated on this foldable super-phone.
What about the Samsung Galaxy Z Fold 3's screen?
There were some very mixed rumours about Galaxy Z Fold 3 screen size, but now we've heard from a trusted source. Leaker Evan Blass says to expect a 6.2in (very narrow) external screen and a large 7.6in main screen, essentially matching the Z Fold 2's dimensions.
SamMobile suggests that the Z Fold 3 will have nearly-identical screen sizes while adding a 120Hz refresh rate to the external screen, matching the internal one. That under-display camera on the main screen ought to be a nice tweak, too.
Fact or fiction?
We're expecting slight improvements for the screens, but no huge changes.
How much power will the Samsung Galaxy Z Fold 3 pack?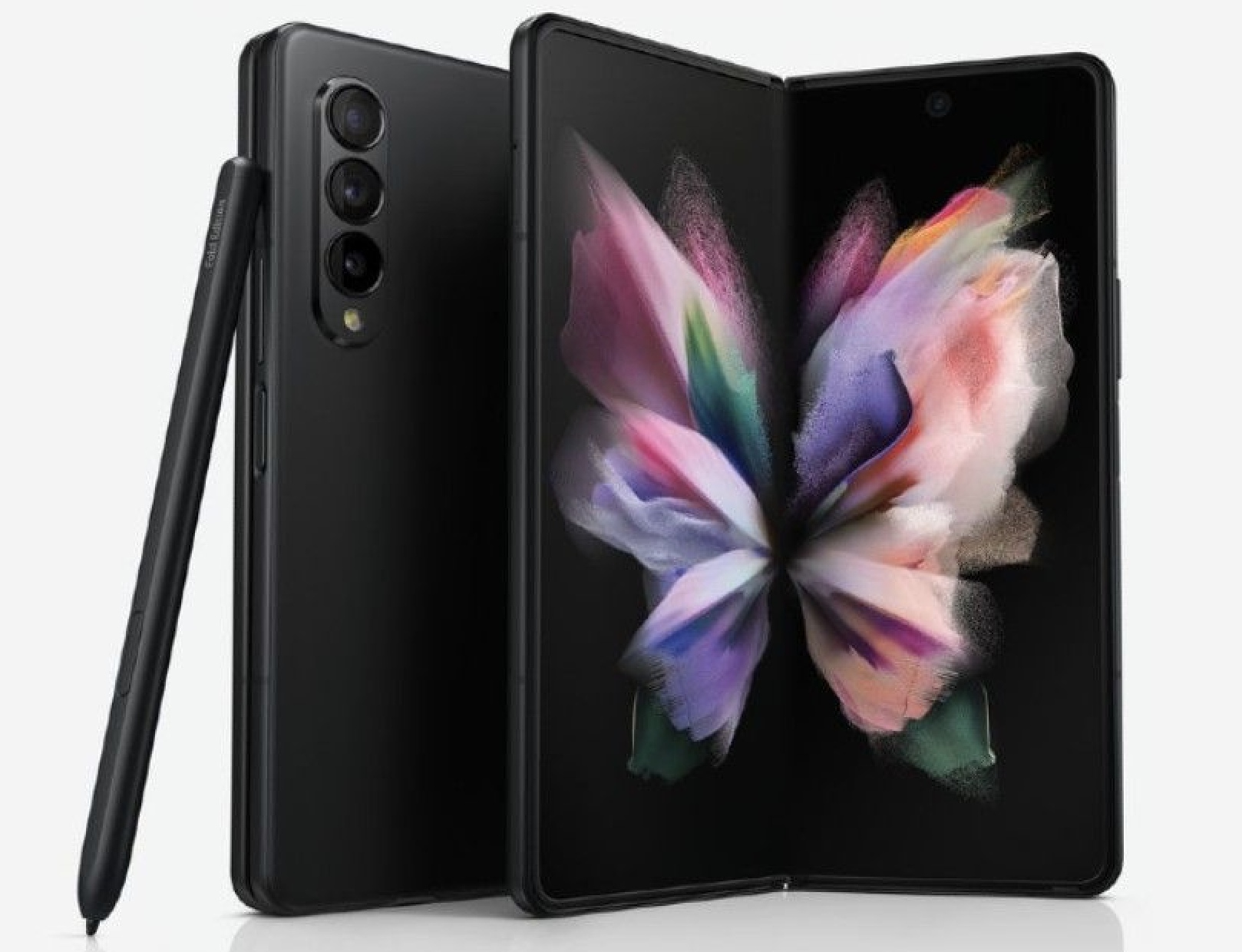 A test version of the Galaxy Z Fold 3 has reportedly been spotted running Qualcomm's powerful Snapdragon 888, the same chip seen in the Galaxy S21 line in North America and some other territories. That's no huge surprise, then, although anyone hoping that the slightly improved Snapdragon 888 Plus would make the cut might be disappointed. We expect 12GB RAM inside of this beast to ensure everything runs super smoothly.
The Z Fold 2 ran the Snapdragon 865, the previous top-of-the-line Android chip, so this all makes sense. Most of Samsung's phones use one of its in-house Exynos processors for the UK versions, but that wasn't the case for the Z Fold 2.
Fact or fiction?
You'll have plenty of power to work with on the Galaxy Z Fold 3.
What kind of cameras will the Samsung Galaxy Z Fold 3 have?
Leaked renders point to a trio of cameras on the main rear module, which you'll use for snaps in both the one-handed and tablet orientation. We should get 12-megapixel main, ultra-wide, and telephoto zoom shooters there.
As mentioned, the tablet screen is expected to hide an under-display camera pegged at just 4MP, with a 10MP selfie camera in a traditional punch-hole cutout on the outer screen.
Fact or fiction?
It's a super-expensive Samsung, so it's sure to take great photos.
Is there anything else I should know about the Samsung Galaxy Z Fold 3?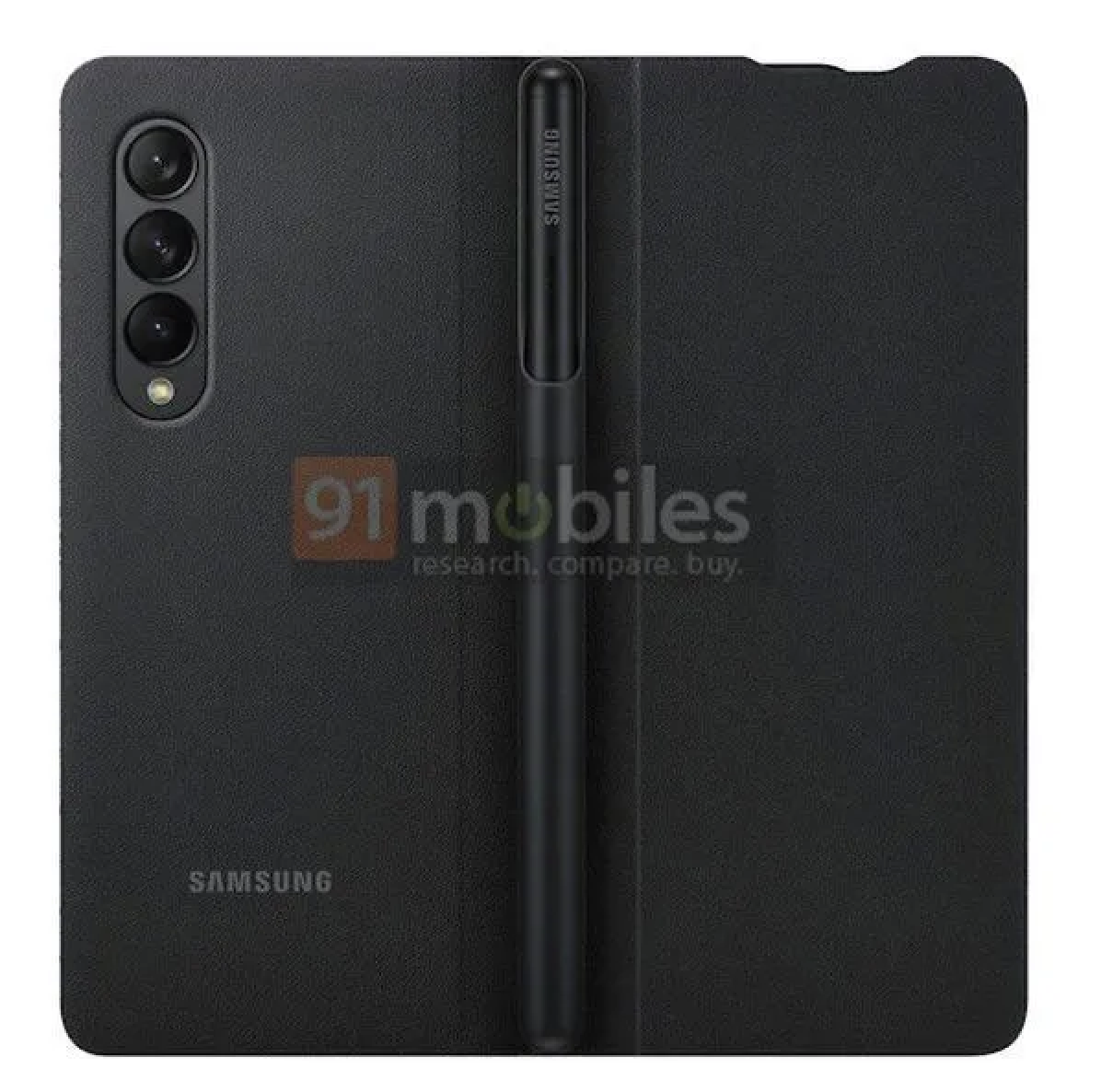 Yes! To nobody's surprise, the foldable smartphone will feature 5G support, and leaks have also pointed to support for the latest and greatest Wi-Fi 6E standard. It ought to be one of the most capable phones on the market when it comes to maximising connectivity speeds.
However, the biggest Galaxy Z Fold 3 upgrade for some users may be the much-reported addition of support for Samsung's S Pen stylus. According to Evan Blass, the phone will support both the S Pen Pro and a new S Pen Fold Edition.
The phone won't have a Galaxy Note-like slot for storing the stylus, unfortunately, but Samsung will sell a special case with a slot along the hinge (via 91mobiles). With the Note line seemingly on the way out, the even pricier Z Fold 3 may be the productivity phone of choice for power users.
Fact or fiction?
Sounds like some solid upgrades are in tow for the Samsung Galaxy Z Fold 3, but of course we're most intrigued to hear about a potential price drop compared to the previous edition. The Galaxy Unpacked event is only a couple weeks away, but we will update this piece if any other solid leaks pop up in the meantime.