Samsung lending out Galaxy Tabs to Londoners
In an effort to show people what they're missing, Samsung is loaning its wares to Londoners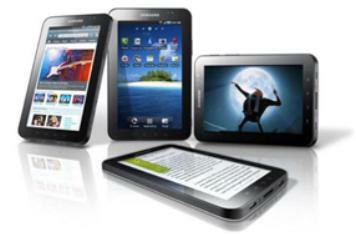 Can't wait til November to get your eager hands on the Galaxy Tab? Then you're in luck.
Samsung has announced that Christmas will be coming early for a select group of Londoners who will be getting 48-hour loans of their new shiny toy. The sleek, Android-infused tablets can be collected every Monday, Wednesday and Friday for two weeks, starting from Monday 18 October.
Devices will be handed out at a few select locations, namely Balham, Ealing Broadway, Highbury & Islington and Liverpool Street stations. Don't leap off your seat just yet though, you have to first register interest by sending an email to galaxy@tubetest.co.uk where you'll presumably be asked for your contact details; undoubtedly for the benefit of the ninjas who will hunt you down if you accidentally 'misplace' your device.
The drive behind the scheme is to provide commuters with a taste of how the Tab can "transform their daily journey to work". We're not sure if there are any apps or features that could 'transform' being elbowed in the face on a packed train into a pleasant experience, but it will at least be useful if you haven't yet sprung for an iPad and want to check out an Android tablet that could actually steal some sales from the iPad.
More on Stuff.tv:
Video preview – Samsung Galaxy Tab
Fast facts – Samsung Galaxy Tab
Video review – Novatech nTablet