Samsung NX300 takes Smart cameras to the next level
Samsung's new compact system camera adds a whole new range of apps, plus 3D photography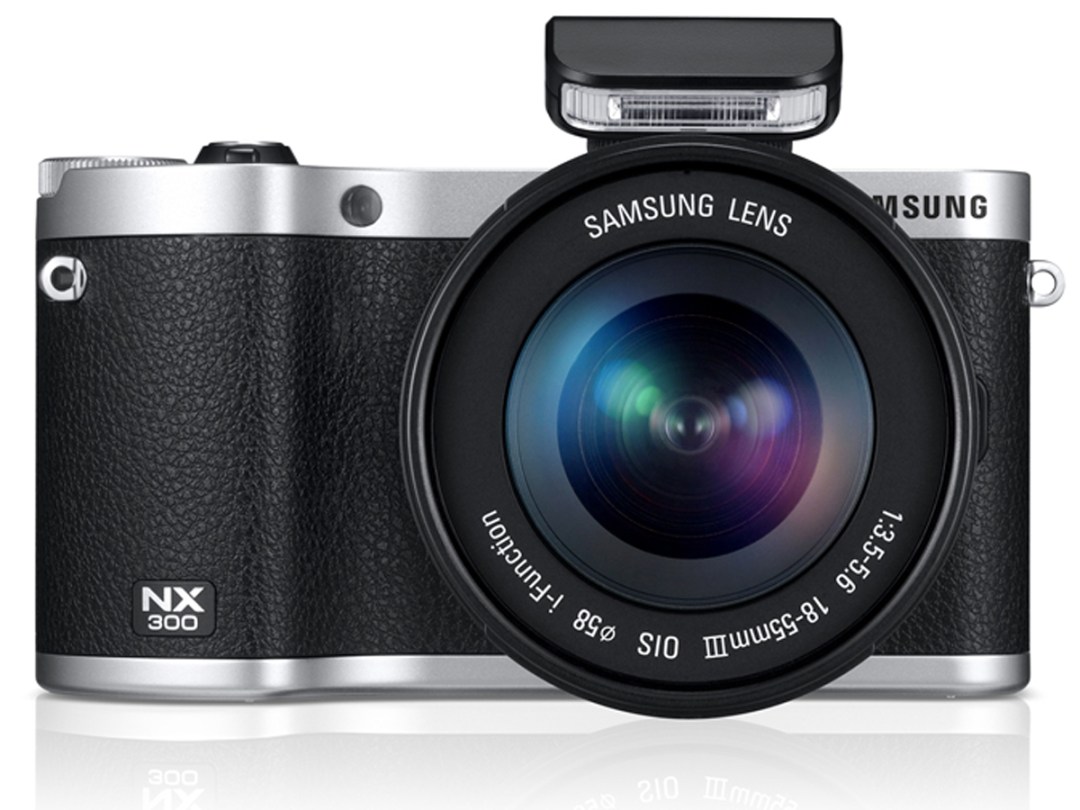 The Samsung NX300 was announced at CES back in January, and now it's finally nearing a UK launch.
We've just got our hands on one of the first UK samples of the compact system camera (look out for a hands-on piece later today and a full in-depth review this week), which is the successor to the NX200 and the first snapper to come with Samsung's second generation of Smart connected features, plus fast dual-band Wi-Fi and NFC.
Smart Camera 2.0 adds a fistful of improvements over the old Smart functionality, including an updated remote viewfinder app (which lets you use your smartphone or tablet as a viewfinder for the camera) and Autoshare, which automatically backs up all your photos on your phone or tablet as they're taken. The inclusion of a Direct Link button touch functionality on the AMOLED screen should also make using and setting up the Wi-Fi-related features a little bit less of a headache than on previous Samsung Smart cameras.
The NX300 also features a brand new 20.3MP CMOS sensor, a faster hybrid autofocus, ISO that goes all the way up to 25600, 8.6fps continuous shooting and a faster maximum shutter speed of 1/6000 second that should make capturing quick-moving objects easier.
There's also a new 45mm 3D lens coming to the camera, which will support both images and video.
It'll be on sale in the next few weeks, priced at around £600, for which you also get a copy of Adobe Lightroom 4.
Samsung Galaxy S4 price revealed
Would your face prefer these redesigned Google Glass renders?
5 amazing objects you can create with a 3D printer