Samsung reveals pricing and release dates for its ES8000 TV and LED range
Samsung's range of TVs for 2012 looks amazing – and the pricing matches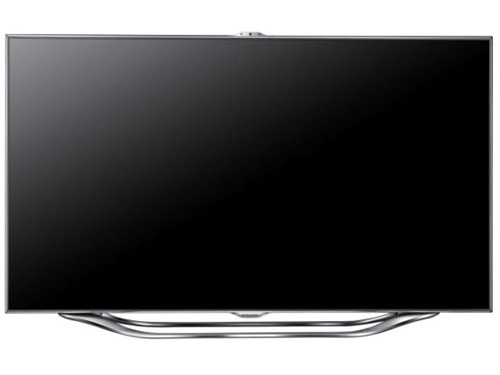 Samsung's gesture sensitive, face recognising, voice-controlled ES8000 LED TV stunned us at CES 2012 with its near bezel-free, super-slim beauty and brains – now we've been wowed by its price too.
America has first dibs on the 60in ES8000 which luanches this month, while the UK will have to wait until nearer Easter before everyone can part with the US$4,400 (around £2,800) it'll cost. It sounds a lot but considering all the extra tech (including a dual-core processor) we expected a steeper pricetag.
Samsung's similarly specced ES7500 will cost around £2,500 for the 60in model with cheaper 55in, 50in and 46in versions on offer too. The ES6600 and ES6500 LED beasts will start at around £650 for the 32in model. Finally the more budget EH5300 range – packing 1080p and Smart TV, but no fancy recognition features – will start at £400 for the 32in model.
They're all LED TVs, they'll all have stunning pictures, and they all bring Smart TV to the masses. It's time to join Samsung in the brave new world of connected TV. It's a damn sight cheaper than buying Toshiba's ZL2 glasses free 3D TV for £7,000.