Samsung shows off bizarre Galaxy Tab 10.1 bike accessory
This has to be the weirdest tablet accessory to date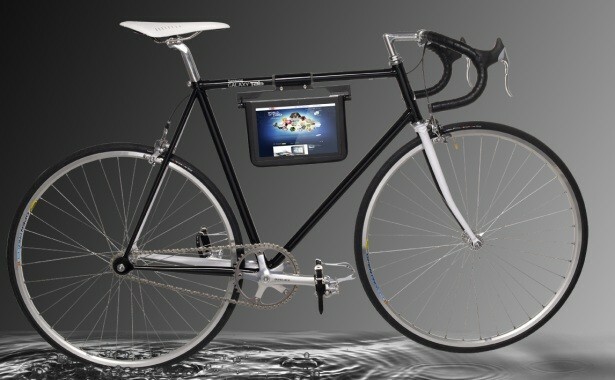 Ever wandered into a bike shop on the hunt for a bicycle with a tablet holder, to no avail? Well, today you're in luck. When most people pick up a tablet accessory, it's usually along the lines of a case, stand, heck, you may even stretch to a Bluetooth keyboard. Samsung's latest move says that stuff's old hat and has gone way outside of the box on its latest Galaxy tab 10.1 accessory – a custom made bike, complete with tablet holder.
Crafted from carbon fibre, the detachable tab holder features the same carbon specification used on F1 cars and has been designed to be used whilst on the move… because clearly that's not dangerous at all. Samsung calls it "the ultimate Galaxy Tab 10.1 accessory", we call it the ultimate way to get punched to the ground and mugged, but hey, each to their own.
Needless to say, you've got to be pretty dedicated to the brand to even think about wanting this bizarre form of accessory. But if you fall into that small demographic, it can be made to order. There's no word on price, but rest assured it'll set you back much more than your bog-standard Bluetooth keyboard.
Also
Amazon lifts the lid on the Kindle Fire