Sculpteo wants to fill your house with customised 3D printed objects
The French 3D printers have done figurines and bling – now they're moving on to gadget cases, dishes and doorknobs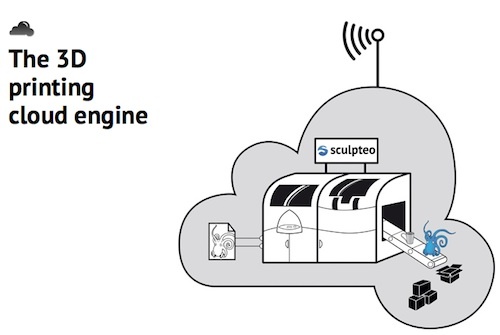 You might remember Sculpteo from such 3D printed ventures as personalised, silver-plated jewellery and mini clone figurines with your very own face on. But Sculpteo isn't just toys and gifts – with its free iOS app, launched at CES this January, it wants to bring 3D design to anyone with an iPad and a need for a new mug.
Sculpteo CEO Clement Moreau tells Stuff that he's planning to offer 3D printed gadget cases later in 2012. Sculpteo already lets you design a plastic iPhone case in the app – and soon you'll be able to send a 3D file to the printers with your personalised smartphone, tablet or laptop case. And you're not just limited to Apple devices.
You can also look forward to designing your own knives and forks, as Sculpteo doesn't just print in plastic. At the moment you can put the profile of your face onto a ceramic vase or a coffee cup, but later in the year we'll see app-designed kitchen utensils and dishes from Sculpteo too.
Elsewhere, in this ultra-personalised crib we'll even see 3D printed doorknobs as Sculpteo's customers want to get all Grand Designs on their furniture and fittings. Moreau says Sculpteo won't be producing customised 3D printed chairs or cars anytime soon, though – its machines can only deal with any material that can be reduced to a powder.
Sculpteo also plans to introduce both new materials for 3D printing and – cost permitting – lift the limitations on how you can personalise each object (if you're not so keen on your face). A Sculpteo Android app is also in the works – for now the Droid army can upload 3D files and place orders online.
Asus Padfone gets pricing for Taiwan pre-orders
7.85in iPad Mini is in Apple's labs
Best iPhone apps this week