Sharp unveils Quattron 3D TVs
Sharp has stayed out of the 3D TV world – until now. The company has just announced that it'll be launching its LV series of 3D tellies in Japan at th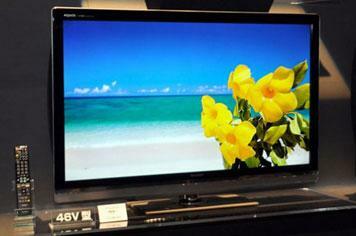 Sharp has stayed out of the 3D TV world – until now. The company has just announced that it'll be launching its LV series of 3D tellies in Japan at the end of July, and we can expect a similar UK launch soon after.
The LV series will come in 40, 46, 52 and 60-inch flavours, and in addition to their active shutter 3D skills, each model also sports Sharp's much-vaunted Quattron quad pixel colour tech. This adds an extra yellow sub-pixel to the standard red, green and blue sub-pixels, which Sharp claims delivers vastly improved colour reproduction.
Alongside these new goggleboxes will come a pair of 3D Blu-ray players, the BD-HDW700 and BD-HDW70, each armed with a hard disk drive (2TB and 1TB respectively) for recording broadcast TV.
Obviously all this stuff is Japan only for now, and we'd be quite surprised if the Blu-ray players make it over to the UK any time soon. The TVs, however, are another matter: Sharp says it'll roll the line out "around the globe" eventually.
Via: Electricpig
More stories on Stuff.tv
– Is 3DTV too expensive for Brits?