Shazam gets instant sharing with Android Beam
NFC is looking more and more essential from where we're standing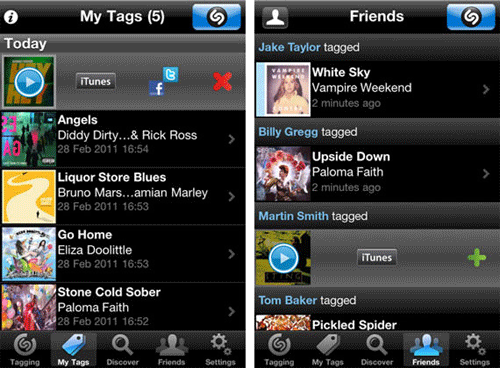 If you bagged yourself a Galaxy Nexus, you should be looking forward to a whole heap of third-party apps playing around with the NFC sharing feature for Ice Cream Sandwich phones, otherwise known as Android Beam.
Hot on the heels of Foursquare's venue and list-sharing update, Shazam is getting in early with the touch-to-share feature. The music discovery app has just announced (over at smartphone rave Mobile World Congress in Barcelona) that its next update will let anyone with an NFC-enabled Android 4.0 phone share music, deals and artist tour dates by touching two handsets back to back. 
If you want to coax a mate into using Shazam, use Android Beam to send them a music sample or a favourite tag and they'll be sent straight to the Android Market to sort themselves out.
The new update – which will also serve up faster tagging for users, to fend off Shazam's rivals – is due "in the coming weeks". Still, only an estimated 1% of Android phones run Ice Cream Sandwich right now so there's no rush, Shazam – take your time.
MWC 2012 – Samsung and Toyota team up for Car Mode smartphones
Sony outs eight new Cyber-Shot compacts
MWC 2012 – Fujitsu reveals details on its quad-core smartphone