Show Report – High End Show 2010
I've just been rocking the High End Show in Munich, where the world's most glamorous, expensive and often ludicrous hi-fi hangs out. The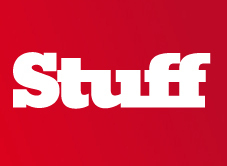 I've just been rocking the High End Show in Munich, where the world's most glamorous, expensive and often ludicrous hi-fi hangs out.
The ultimate sonic bling, turntables, were there in abundance, including this stunning (and stunningly expensive) €118,000 Trans Rotor Artus.
Then there was this frankly ridiculous Horo vinyl-spinner with a violin bow for a tonearm…
It wouldn't be high end without a pair of horn-loaded speakers, and Avantgarde Acoustic gave my favourite demo of the show with a pair of massive horns. Sadly each one was as big as my house and probably cost as much.
Size also matters with valves. The tubes on this $10,000 KR Audio Kronzilla amp are custom made and as big as coke bottles.
On a more practical level, I was quite taken with this compact CD player and amp pairing from Artora, the ArtoPlayer 1000 and ArtoAmp 150. The ArtoAmp has built-in Bluetooth, so attaching the optional ArtoAir Bluetooth transmitter to your iPod means you can stream music wirelessly. They're €2500 each and come in white or black.
SW Speakers chose the rather uncool name of Magic Flute for some cool-looking speakers with carbon-fibre cabinets. Couldn't they have called them Thunder Bullets or something? Never mind.
Talking of silly speakers, check out this craziness from Everything But The Box. It's actually a Terra II standmount speaker attached to a Sputnik subwoofer to form the wacky Scorpio floorstanding speaker.
Stepping over to the more affordable side, I got a hands-on with the Cambridge Audio NP30 music streamer and took a sneak peek at the Arcam rCube iPod speaker dock. Marantz's tiny Blu-ray stereo receiver was also pretty cute.
The High End Show seems to get bigger every year and now can truly be classed as a Big Show. If you like your hi-fi, I suggest you book your flights for 2011.