SID 2010 – 3M 20 multi-touch display
I like two-finger multi-touch - it gives me eight fingers left over to pick my nose, swear at foreigners and poke holes in cupcakes. Sadly, researcher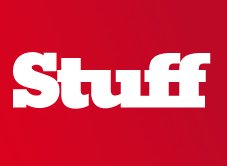 I like two-finger multi-touch – it gives me eight fingers left over to pick my nose, swear at foreigners and poke holes in cupcakes. Sadly, researchers at 3M have noticed that the devil makes work for idle fingers and so developed the world's first 20 multi-touch display.
In fact, the show staff here at the Society for Information Display show in Seattle tell me that the screen can actually handle up to 60 independent inputs – enough you and two of your best friends to tickle its 22in high def screen with all your fingers and toes simultaneously.
Alternatively, the large number of touch inputs will also let you rest your hands on the screen without messing up the signals from your fingers. Boring!
The screen uses projected capacitive tech to achieve a response time of just six milliseconds for its 3358 touch points, and costs around $1600 (£1100). 3M says it will be available in the US and Europe very shortly.