SID 2010 – Is 3M behind Nintendo 3DS?
Could this be the secret behind the Nintendo 3DS? I got hands and eyes on with a prototype device using 3M's fantastic autostereoscopic 3D film at SID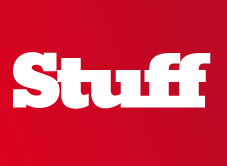 Unlike traditional lenticular/parallax barrier glass-less 3D systems, there's no scratchy holographic-postcard effect here – just smooth, fast, bright 3D action. The technology behind it is deceptively simple – a micro-engineered transparent lightguide directs light from two columns of LEDs, one on each side of the display. As each LED column fires in turn, light is directed to your left and right eyes alternately.
The effect is extremely effective, if rather narrow – each display is tuned to a precise viewing distance. Outside that sweet spot, the display degrades seamlessly to 2D, with no loss in resolution.
The only downside? The film needs a 120Hz panel and a hefty graphics processor to maintain a fluid 60Hz 3D image. 3M wouldn't comment on any potential customers but all (may) be revealed at E3 in just two weeks' time.