SID 2010 – Ebook readers get chromatic
Think of the Society for Information Display's annual trade show as a sneak peek into next year's CES. It showcases the display systems that tech comp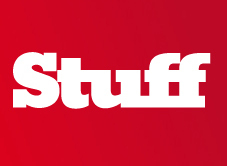 Think of the Society for Information Display's annual trade show as a sneak peek into next year's CES. It showcases the display systems that tech companies are shopping for to boost their gadgets come January.
Big news at SID 2010 in Seattle this year was, predictably enough, colour e-paper displays. The company that launched a million Kindles, E Ink, was showing a full colour prototype with fairly sketchy resolution but an impressive 20:1 contrast ratio, and smooth transitions.
There's nothing like a fast-growing market segment to attract the big boys, and both LG and Samsung were showing early colour e-paper screens. LG's 9.7in display apparently caught the eyes of Bezos's tech heads, with reports that Amazon Kindle designers are all over its 10:1 contrast, 103ppi and 65,000 colours. Personally, I found the colours watery and pastel-like, and the transitions painfully flickery.
Samsung's effort was even more ambitious – a Courier-style folding tablet comprising twin 10.1in screens. Size aside, the tech seemed tired compared to its rivals: a pixelly 450×600 resolution; average 7:1 contrast and with colours delivering just 7% of the NTSC palette.
The most impressive colour e-paper tech at SID? Welcome back one of CES 2010's biggest crowd pleasers – Mirasol's genre-busting 5.7-inch MEMS screen. Sure, it's on the small size but with its power-sipping frugality, sunlight readability and blistering response rate (for full motion video), it's still the next gen digital e-book to beat.