Skobbler beats Google Maps Nav to iPhone
Tired of waiting for Google to launch its turn-by-turn directions for iPhone? Can't afford the TomTom app? Relax… there's a third way – called Skobble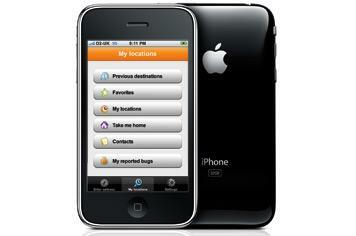 Tired of waiting for Google to launch its turn-by-turn directions for iPhone? Can't afford the TomTom app? Relax… there's a third way – called Skobbler.
Launching in the UK today, Skobbler brings satnav skills to the iPhone sans the pricey (upwards of £50) apps from established navigation brands.
Like Google's solution, maps are downloaded on the fly, meaning continuously updated information, though it's obviously limited to use in areas with a data signal.
And because Skobbler uses crowdsourced OpenStreetMap, it's easy to alert the mapping community to inaccurate map data – hopefully before you've driven your car into the hedge.
Although Google Maps Navigation has been launched for Android, there's been relative silence on the port to iPhone Apple fans have been hoping for, possibly because Apple wants to do its own maps.
Skobbler only costs £2.39, so if you're an iPhone-equipped road warrior without satnav, it's worth scuttling off to the App Store to pick it up. Not convinced? The app's £1.19 for a limited period of three to four weeks.