Sky to air 3D channel in two months
Extreme golf! Well, it'll be screened in 3D when Sky's new channel lands in your dish this October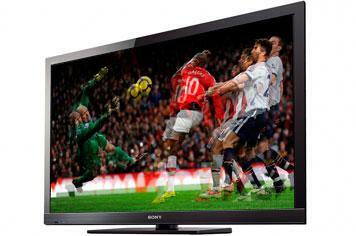 It's not a massive surprise – Sky was all over the World Cup with its 3D antics, and now it's launching a 3D channel.
Sky 3D goes live on October 1, and the broadcasting company promises some pretty good third-dimensional fodder for your dish, including Ryder Cup golf action from Celtic Manor, plus Bolt and Monsters vs Aliens making their 3DTV debuts.
There are loads more films lined up for broadcast in the run up to Christmas – Alice in Wonderland, Ice Age: Dawn of the Dinosaurs, Coraline and My Bloody Valentine will all be hitting the schedules, plus there are plans to screen Premier League football in 3D from launch.
The good news: it's free. The bad news: only if you've got Sky+HD and a 3DTV. If you're lucky enough to fit the criteria, jump at the chance of all this free 3D goodness. We're pretty sure if it takes off it won't stay free for long.
More stories from Stuff.tv
– Sony 3DTV to come with free games
– Panasonic 3D camcorder leaked
– Sony cams shoot 3D panoramas