Sony 3DTV to come with free games
With summer shaping up to be the flashpoint for 3DTV, Sony is going official with its 'best value' 40in HX803 set. That value? Around £1,400 – a good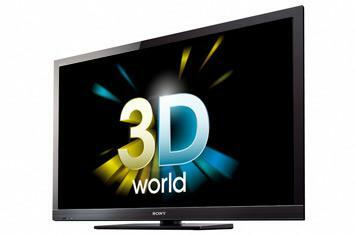 With summer shaping up to be the flashpoint for 3DTV, Sony is going official with its 'best value' 40in HX803 set. That value? Around £1,400 – a good dint less than the two grand we were expecting the 3D Bravia range to start at.
And there's a bonus for early adopters, too, with Sony promising four free 3D games (Wipeout HD, Motorstorm Pacific Rift, PAIN and Super Stardust HD) for PS3 to anyone who buys a Bravia 3DTV.
Spec details on the HX803 show up a 200Hz frame rate, 1080p, LED backlighting and 2D-to-3D conversion.
The company has announced that the PS3 will get its 3D update before the HX803 goes on sale in June. Other models in the range – the LX903 and HX903 – will hit shelves later.
'Selected 3D products' will be bundled with 3D Blu-ray discs, either Deep Sea or Cloudy With a Chance of Meatballs. (The CWACOM BD will be in shops on June 14).
So, there you have it. 3DTV, plus four 3D games and the possibility of a free 3D movie – yours for a ton under £1,500.