Sony BDP-S470 and BDP-S570 3D Blu-ray players announced
Sony has just announced the deets of its first two 3D Blu-ray players that'll be ready and willing to take on an extra dimension as and when you want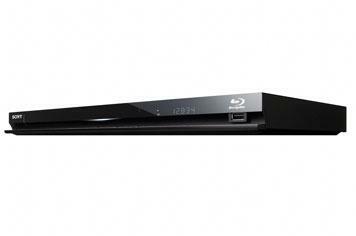 Sony has just announced the deets of its first two 3D Blu-ray players that'll be ready and willing to take on an extra dimension as and when you want to upgrade.
The BDP-S470 will be 3D ready after a quick firmware upgrade, while the BDP-S570 will be ready to go 3D straight out of the box.
While both will continue working with regular Blu-rays and regular HD TVs, if you choose to upgrade to a 3D TV when they hit the shelves, you'll get a full 1080p picture – just as long as you're wearing the compatible Active Shutter 3D glasses of course.
Putting 3D to one side for a minute though, both players are able to access Sony's new Bravia Internet Video service, which offers up catch up TV from the likes of BBC iPlayer, full screen video browsing from YouTube, and an on-demand film rental service from LoveFilm.
To access all this functionality, the S570 will be able to connect itself to your home wireless connection thanks to its built-in Wifi capability, while the S470 will need to be hard wired using Ethernet or pack a Wifi dongle instead.
With both packing a Monolithic Design to match up to the latest Bravia TVs on the shelf, the players also have USB ports for playing films from an external hard drive, while the S570 also has the added functionality of being DLNA enabled.
We haven't had word on pricing or availability as yet, but we'll get it to you as soon as we have it.