Sony Ericsson Kumquat ST25i spotted and snapped
Like the design of the Xperia S? There's more where that came from and it's headed for Mobile World Congress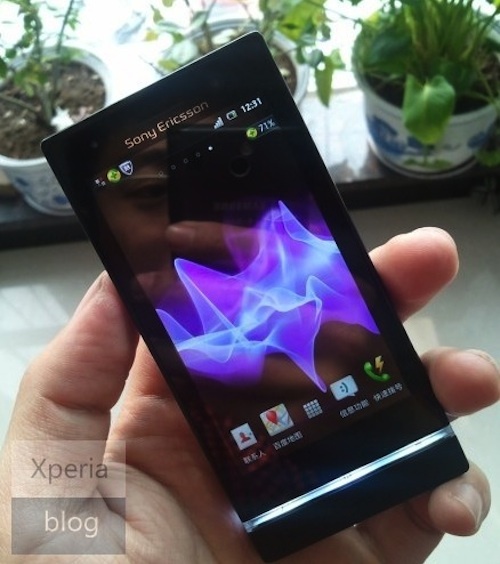 We were quite taken with the Sony Xperia S and Xperia Ion at CES this month – so much so that we gave the Sony Xperia S a great big CES Hot Stuff Award.
But eyes are already firmly fixed on the line-up for Mobile World Congress in February, so what's Sony (Ericsson) got up its sleeve to compete with the likes of the Samsung Galaxy S III and HTC Edge?
Well, unless the Xperia Blog's smartphone sleuths are mistaken, there's a whole gang of Sony Ericsson branded handsets headed our way – you'll know them by their transparent notification bar. And the ST25i, codename Kumquat or Xperia U, seems to fit at the lower end of the line-up. The Kumquat is a slightly less impressive beast than the Sony Nyphon/ Nypon that we've seen so much of.
The ST25i looks set for a 3.5in 480 x 854 display with Android Gingerbread 2.3 and a 1GHz dual-core processor under all that aluminium. There's also the 'Iconic Identity' design as seen on the Xperia S to look forward to – trust us, the build is better than the name. And the Kumquat is also rumoured to sport a 5MP camera, placing it firmly in the budget smartphone arena, alongside the HTC Primo. We just hope they go with Xperia U – Kumquat might be a nutritious, brightly-coloured fruit but it's a ridiculous name for a handset.
Windows Phone Marketplace now home to over 60,000 apps
Square comes to UK iPhones, rebranded as mPowa
CyanogenMod's black market Android app store is on the way