Sony outs eight new Cyber-Shot compacts
Get ready for big optical zooms and rugged cams in 2012's point-and-shoots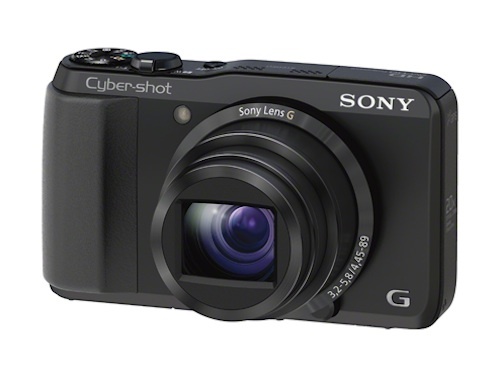 Sony's unleashed a bevy of compact cameras on us today to round out its spring 2012 Cyber-Shot line-up. And there should in theory be a point-and-shoot for even the fussiest of camera buyers, what with eight newbies and upgrades to contend with – but we've picked a few that caught our eye.
First up, the Cyber-Shot HX20V (above) packs a not-to-be-sniffed-at 18.2MP EXMOR R CMOS sensor with a big, big optical zoom – 20x in fact. It also has full HD video recording and 3D shooting capabilities – plus Sony's ramped up the number of manual controls for aspiring photographers. If you're looking to save a few bucks, the Cyber-Shot HX10V is almost identical except that the lens has a 16x optical zoom instead.
Taking a turn for the rugged, Sony has also intro'd its Panasonic FT4-baiting rugged compact – the Cyber-Shot TX20. At 12.2mm slim, you get a 16.2MP sensor and Carl Zeiss Vario-Tessar lens plus all the usual toughened-up specs – so it's waterproof to 5m, dust-proof, freeze-proof and shockproof for drops of up to 1.5m.
This is a camera that needs to be bashed about a bit, so we'll let you know how it fares when we get our hands on one.
Gunning for small, light and 'sleek' is the Cyber-Shot WX100 – which Sony reckons is the world's tiniest and lightest compact camera to sport a 10x optical zoom. The WX100 is clearly hell bent on shoving your smartphone's cam to one side with its 18.2MP EXMOR R CMOS sensor, ISO up to 12800 and full HD video skills. All that and it's just 108g light and 17.5mm thick (excluding that Sony G lens).
The new Sony Cyber-Shot line-up should be hitting shops as soon as the end of April, with the rugged TX20 debuting in mid-May. Prices have yet to be revealed, but we'll let you know as soon as we have them.